Dallas Cowboys Injury Update: Ware, Murray Uncertain for Week 7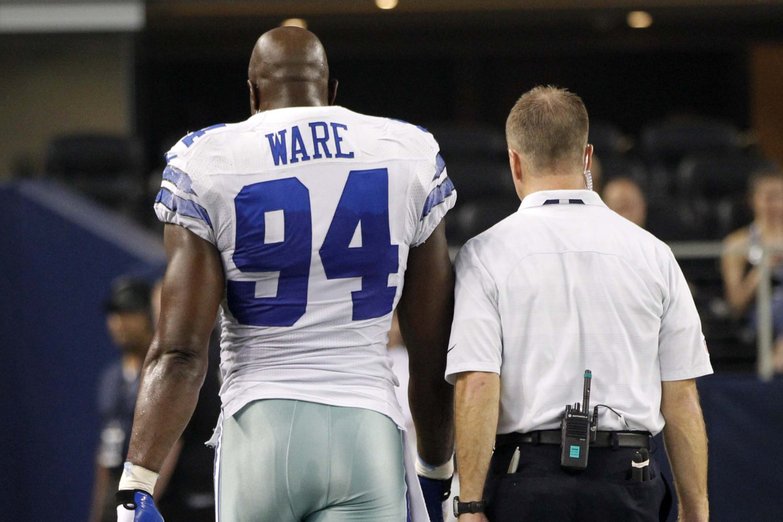 The Cowboys lost a key part of each side of the ball on Sunday. Defensive end DeMarcus Ware and Running back DeMarco Murray each left the Cowboy's game in the first half. Ware pulled his quad muscle while Murray suffered a sprained MCL; neither was able to return to the game.
Ware has labeled himself as doubtful for week 7, and initial reports have him sidelined for at least two weeks. Murray's injury seems a little less severe as he is expected to miss week 7 too, but is expected to be in the backfield week 8 against the Detroit Lions.
Murray hasn't been a staple of health as he's yet to play a full season since being drafted by the Cowboys two years ago. A broken ankle and a sprained foot forced him to miss a total of nine games in his first two seasons.
Ware, on the other hand, has an iron man streak of 134 straight starts that may come to end this week against the Eagles.
Follow Drew Ryan on twitter @DrewRyan14
(Photo credit: Tim Heitman-USA TODAY Sports)
Twitter:@FullScaleSport Facebook.com/FullScaleSports Twitter:@FullScaleSport