FFL Week 6 - Studs and Duds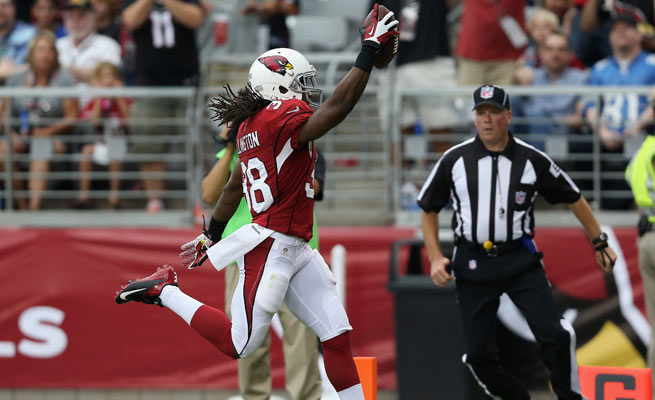 The scores have come in from Week 6 and fantasy points have finalized.  90% of fantasy players are either on extreme highs or extreme lows. They are either going to win the championship or they won't win a match up all year.   No need to panic or get overly ecstatic, that's why I am here.  So with no further introduction, let's dig into Week 5′s fantasy studs and duds.
Studs
Vernon Davis, SF TE - 8/180/2
You buying it?  100% buying.  The injury week withstanding, Vernon Davis has been on fire.  Without Crabtree, Kaepernick is looking for Davis.  The 49ers have kept things simple by going with a power game, which in turn always leaves the availability for play action to the TE.  Davis is the go to option in SF and will be until Crabtree makes a return later this season.
Stevan Ridley, NE RB - 20 carries for 96 yards and 2 scores.  He also added 1 reception for 14 yards.
You buying it?  I think so.  Ridley was slated to be the back when the season began, however thanks to some untimely fumbles he lost playing time over the next few.  Slowly though, the Patriots have worked Ridley back into the offense.  He isn't going to give you a ton of receptions out of the backfield, but as long as he is holding on to the ball, he's got 100 yard games potential every week.
Joseph Fauria, DET TE- 3/34/3
You buying it?  No, not this season at least.  This is an anomaly if there ever was one.  Fauria was only targeted 3 times, each of which he caught, each of which happened to be in the end zone.  He's not getting enough looks in the game to warrant picking him up, let alone starting him.  Keep him on a watch list, but don't expect 3 TDs a game.
Andre Ellington, ARZ RB - 7/56/1  Ellington also added 5 receptions for 36 yards.
You buying it?  I think it's officially time to do so.  Arizona is using Ellington much like the Saints use Darren Sproles.  This is great in PPR leagues and still worthwhile in standard leagues.  Ellington most likely won't take over the lead role for Mendenhall unless an injury forces Arians hand, however he is still seeing 50% of the snaps and 50% of the carries.
Duds
Antonio Gates, SD RB - 4/28
You buying it? I wouldn't.  Coming into week 6, the Colts had only allowed a TE to surpass 70 yards once.  They have yet to allow a TE to score.  Gates was the number one weapon to stop last night and in doing so, it freed up Allen, Brown and the Chargers running game.  Gates is still a top TE start.
Andrew Luck, IND QB - 18 of 30, 202 yards and 1 INT.
You buying it?  It's a bit disheartening that Luck couldn't produce any touchdowns against the 28th ranked defense against opposing QB's.  I don't buy the low output as a new trend and still stand by Luck as the fantasy star he is slowly becoming.
Demaryius Thomas, CIN WR - 3 catches, 78 yards.
You buying it?  This makes back to back sub par performances for the star wide out.  I don't buy that he's all of a sudden not a stud, however I do buy that these kind of performances are going to happen.  There's too much talent in Denver and Manning has never been one to force feed a wide out.  Unfortunately for Thomas, he's getting a safety over the top on most routes which are allowing his teammates to soak up the glory.
Adrian Peterson, MIN RB - 10 carries, 62 yards.  3 receptions for 21 yards,
You buying it?   NO.  Loss of his son and the team was getting blown out by the Panthers.  Move on.
(Photo Credit: Jeff Gross/ Getty)
Send your fantasy football questions to [email protected] for Thursday Mailbags.

Follow Joshua Perry on Twitter @JoshuaPerry84
Facebook.com/FullScaleSports
Twitter:@FullScaleSport