Rockies VP On Tulowitzki: "He's Not Going Anywhere"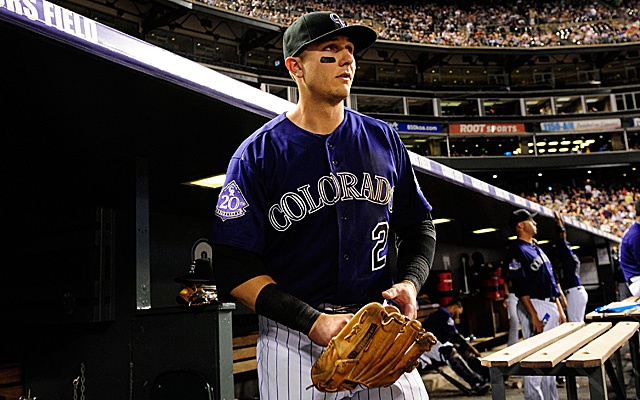 DENVER — Perhaps the biggest trade rumor so far this young baseball off-season involves one of the top shortstops in the Major Leagues and a team coming short of winning the World Series. Over the last few days, Colorado Rockies shortstop Troy Tulowitzki has been linked to trade rumors of being dealt to the St. Louis Cardinals. Despite the rumors, Rockies senior vice president of baseball operations Bill Geivett and owner Dick Monfort shot down rumors and backing the organization's plans to keep the two-time all-star.
"He's not going anywhere, period," Geivett said about the trade rumors.
The rumors of Tulowitzki being traded were linked to the St. Louis Cardinals in exchange for young starting pitchers, something the Rockies are looking to improve on this off-season. While his play as an all-star shortstop would be hard to give up, Tulowitzki will make $16 million in the 2014 season, then have a six-year, $118 million extension kick in beginning in 2015. Along with the hefty contract, injuries have plagued him over the past few seasons, only playing at least 143 games twice over the last seven seasons.
Despite the big payday and injury woes, Tulowitzki is still considered a central piece for Colorado to improve and get back into the postseason, where they have not been since 2009. The Rockies are expected to address their pitching through free agency.
The Colorado Rockies are coming off a 74-88 season in 2013 and last place finish in the NL West under first year manager Walt Weiss, though the franchise did record 10 more victories than in the 2012 season.
Follow Brandon Boles on Twitter: @BrandonBoles
Facebook.com/FullScaleSports
Twitter: @FullScaleSport
(Photo Credit: Ron Chenoy-USA TODAY Sport)