Anthony Davis' Rare Season (And His All-Star Case)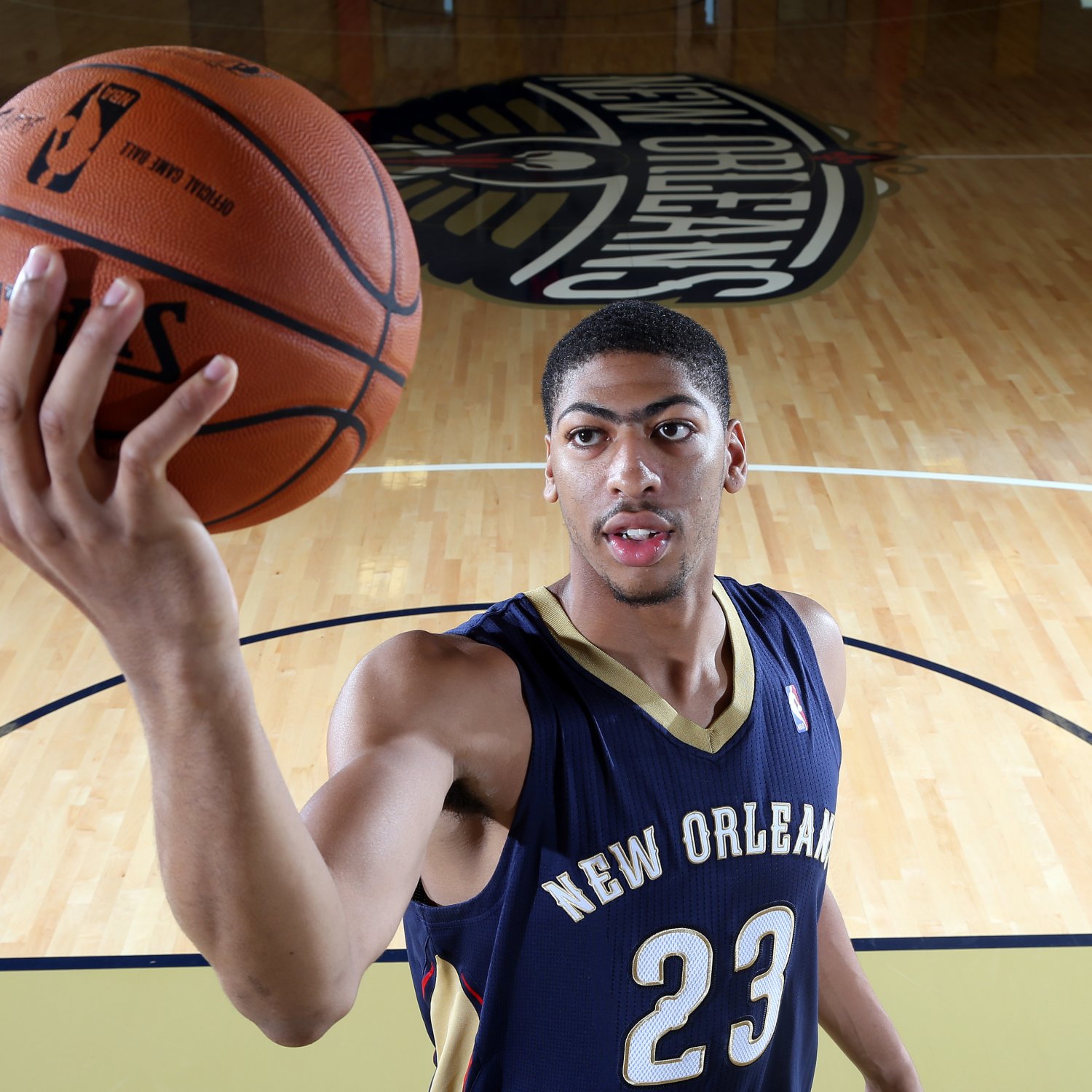 Coming off a solid, but injury-plagued rookie campaign, the questions around Anthony Davis in terms of his thin frame and durability started gaining more traction. Davis missed 18 games in his rookie campaign, and averaged 13.5 ppg, 8.2 rpg, 1.8 bpg, and 1.2 spg.
Davis has missed eight games this year, so you could say the durability issues are still somewhat relevant. However, Davis has made an almost gargantuan leap in terms of his production. He's only in his second season, but it's hard to think of a two-way big man is better, or at least has been better this season than Davis.
On the offensive end, his post game has become a bit more refined. While that's an obvious plus, what may be more impressive is how reliable of a mid-range shooter he has become.
Last season, Davis shot a porous 29.3% FG on mid-range jumpers. This season, that number is up to 41.8% FG. When a player as athletic as Davis can't be left alone outside of the paint, not only does that open the lane for the perimeter players to drive in, that makes Davis even harder to guard. Quite frankly, there aren't many big man quick enough to guard Davis off the dribble.
Here's Anthony Davis absolutely destroying the Cavaliers with his jumper, and later attacking the basket at will (all while protecting the rim on the other end):
Although the Pelicans haven't been winning — in large part to a multitude of injuries — Anthony Davis is showing the NBA world why GMs and scouts raved about him coming out of Kentucky. Those Kevin Garnett comparisons don't sound so outlandish anymore.
But how good has the Big Pelican been this season? Here are some facts to put Davis' season into further perspective:
-Davis is averaging 20.4 ppg, 10.4 rpg, 3.3 bpg, and 1.5 spg
-Davis is one of 11 players averaging at least one block and one steal per game this season. To go a bit further, Davis and DeAndre Jordan are the only players averaging 2 bpg and 1 spg, and Davis obviously sits alone in the 3 bpg/1 spg club.
-Davis is one of three players in the league averaging at least 2 bpg while holding opponents to 45% FG or lower at the rim. Opponents are shooting 44.5% FG at the rim against Davis; which is slightly behind Serge Ibaka (43.7% FG) and Roy Hibbert (41.2%). Keep in mind, both Ibaka and Hibbert have much better perimeter defenders in front of them compared to Davis.
-If his pace holds up, Davis will become the first player since Shaquille O'Neal in 1999-00 to average at least 20 points, 10 rebounds, and 3 bpg for a season. But let's go a bit further.
-Adding in the steals, Davis would become the first player since Hakeem Olajuwon and David Robinson in 1994-95 to average 20 ppg, 10 rpg, 3 bpg, and 1.5 spg. And if you REALLY want to nitpick, he'd be the first to ever do this averaging under 36 mpg (Hakeem's was the lowest at 36.3 mpg).
-Oh, yeah, Davis would beat out HOF C Bob McAdoo as the youngest player to ever average 20 ppg, 10 rpg, 3 bpg, and 1.5 spg. Davis is currently 21, while McAdoo was 22 at the time — back in the 1974-75 season.
The coaches in the West may frown upon the Pelicans' record and choose not to vote Davis in the All-Star game this year, but thank goodness we get to see Davis catching lobs and blocking shots in the Rising Stars Challenge. Not only that, he'll likely be apart of Team USA going forward.

The sky is the limit for Anthony Davis.
Staff Writer
Follow me on Twitter — @ESPN_Nekias