Rising Stars Challenge Participants Announced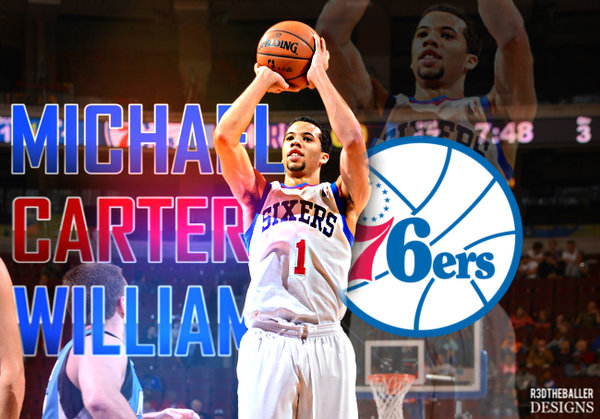 This year's Rising Stars Challenge (formerly known as the Rookie/Sophomore Game) is like the appetizer to the full-course meal that is All-Star Weekend.
Last year, Nuggets forward Kenneth Faried notched 40 points and 10 rebounds, treated the crowd to some pretty nifty dunks, and won the game's MVP award as Team Chuck (selected by Charles Barkley) defeated Team Shaq (selected by Shaquille O'Neal) 163-135.
Oh, and there was this:
Kyrie Irving and Kenneth Faried won't be available this time around, but here the 18 players that were selected to participate in this year's game:
ROOKIES:
Michael Carter-Williams (PHI)
Trey Burke (UTA)
Victor Oladipo (ORL)
Tim Hardaway Jr (NYK)
Giannis Antetokounmpo (MIL)
Kelly Olynyk (BOS)
Mason Plumlee (BKN)
Steven Adams (OKC)
SOPHOMORES:
Damian Lillard (POR)
Bradley Beal (WAS)
Dion Waiters (CLE)
Harrison Barnes (GSW)
Terrence Jones (HOU)
Jared Sullinger (BOS)
Anthony Davis (NOP)
Jonas Valanciunas (TOR)
Andre Drummond (DET)
Glaring Omissions:  Miles Plumlee (PHX), Ben McLemore (SAC), Terrence Ross (TOR), Anthony Bennett (ha, just kidding).
With guys like Damian Lillard, Andre Drummond, Anthony Davis, Victor Oladipo, and Harrison Barnes in this year's game, we should be in for quite an alley-oop exhibition.
The draft will be held on TNT in a one-hour special on February 6th, starting at 7 p.m eastern.
Staff Writer
Follow me on Twitter — @ESPN_Nekias