Reds pitcher Mat Latos to make season debut on Saturday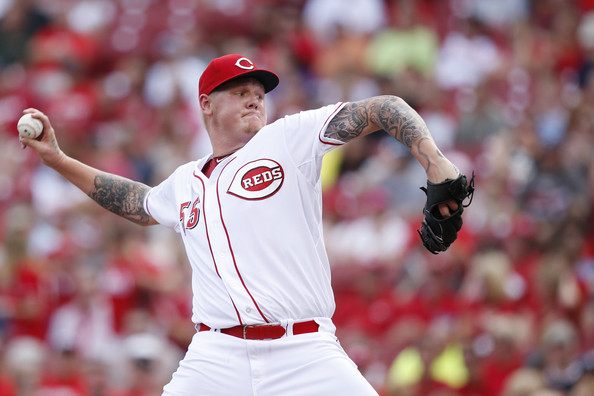 Just as the Cincinnati Reds activate first baseman Joey Votto, they become closer to activating one of their starting pitchers as well. According to Matt Snyder of CBS Sports, the Reds plan to activate starting pitcher Mat Latos for the first time this season on Saturday.
John Fay tweeted out the news (ignore the typo) on Tuesday afternoon.
Latos will start Saturday. No roster move with him as of yet. #refs

— John Fay (@johnfayman) June 10, 2014
Latos will make his first start of the season after battling knee and elbow issues that kept him on the DL all of the 2014 season so far. In 2013 Latos went 14-7 with a 3.16 ERA, 1.21 WHIP and 187 strikeouts.
Getting two of their star players will definitely help the Reds who sit at 29-33 entering Tuesday, but only 3.5 games out of the wild-card spot.
Follow Mike Pendleton on Twitter @MP2310
Facebook.com/FullScaleSports Twitter:@FullScaleSport
Photo credit: (Joe Robbins/Getty Images)