Police called to home of Houston Texans' QB Matt Schaub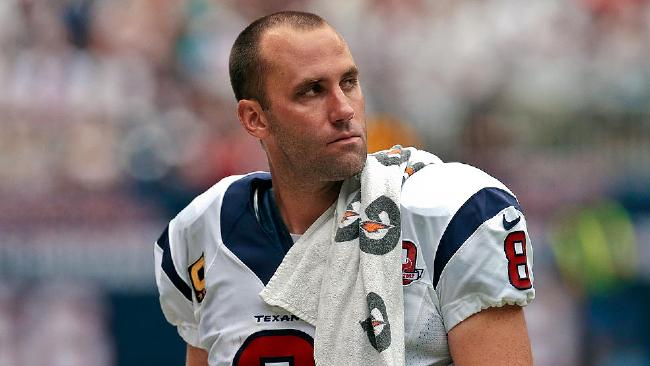 HOUSTON, Tex.- CBS Houston reported late Tuesday evening that Houston Police were called to the home of Texans' Matt Schaub after some angry fans began harassing the quarterback for his recent poor performance.
"A fan went to his house and told him off," a source close to Houston law enforcement told CBS.
Nobody was injured in the altercation, and the fans left the premises before police arrived. Reportedly, Schaub first called NFL Security, who then contacted local police for help.
The quarterback, who has thrown a total of eight interceptions this season, has been having a rough few weeks, to say the least.
This past Sunday, Schaub became the first quarterback in league history to have interceptions returned for touchdowns in four consecutive games, with his "Pick-Six" to San Francisco 49ers cornerback Tramaine Brock.
Following the game, talk circulated regarding Schaub's future with the team.
However, CBS Sports reported head coach Gary Kubiak will be sticking with Schaub as the starter heading into the team's Week Six matchup against the St. Louis Rams.
Photo Credit: (sportingnews.com)
Follow us on Twitter! @FullScaleSport
Like us on Facebook! https://www.facebook.com/FullScaleSports