Week 6 FA and Waiver Wire Adds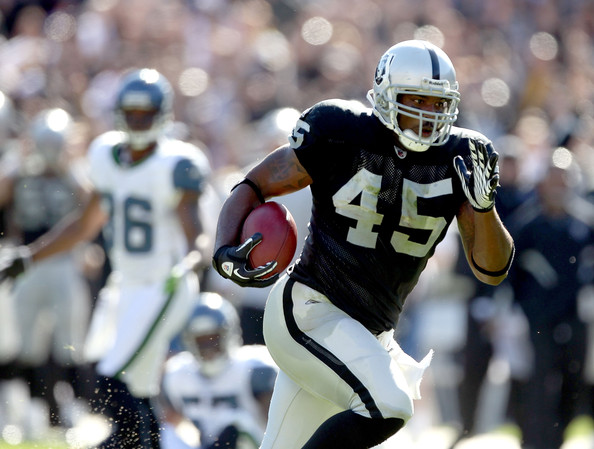 One of the best ways to stay competitive in your league is to scour the free agent market and waiver wire.  Most players listed here are for 10 and 12 team leagues, 14 teamer's usually have slim pickens.
Here's your week 6 top waiver grabs:
 Zac Stacy, STL RB - What was once a single backs workload has now become a shot in the dark.  Daryl Richardson will still get work, Isiah Pead will still get work, heck even Benny Cunningham will see action.  Stacy saw a good handful Sunday and given that they liked him in the preseason makes this add worth it.
LeGarrette Blount / Brandon Bolden, NE RB- I had LGB on here last week, but he's still available in a high percentage of leagues.  Bolden was a factor last season and will be more so this season until Vereen can get back to action.  Ridley still has a good shot to be a force down the road, but in the meantime these guys have got enough snaps to get you viable fantasy points.
Marcel Reece, OAK RB - McFadden is still a question this weekend and given the bye week following, I wouldn't be surprised to see him sit again.  Jennings got hurt late Sunday and will probably be limited if not out for week 6.  Reece has always been pretty good when given the opportunity.  If you need a 1 week guy, Reece is a solid option.
Terrance Williams, DAL WR - For the value, Williams is probably the best short and long-term add available in most leagues.  Even if Austin makes it back, Williams has shown he can be relied upon and the Cowboys have called his number when a big play is needed.
Roy Helu, WSH RB -  Leaving him here one more week.  If you want to take a chance that Morris isn't going to last all game, grab Helu now.  Probably your last shot.
Ted Ginn, CAR WR -  Everyone expected LaFell to be the clear number 2, but through the Panther's first 4 games Ginn has been the one Newton has relied upon.  I have my doubts about the long-term production of Ginn, but you cant deny that he's been good thus far.
Jets D/ST, Vikings D/ST, Colts D/ST  - Sneaky good potential defensive fillers.
Jay Cutler NYG,  Chad Henne JAC  - Bye Week QB fillers
Some other guys you might want to take a flier on if available - Jordan Reed WSH TE, Donnie Avery KC WR, Robert Meachem NO WR, Mohamed Sanu CIN WR, Kenny Stills NO WR, Isiah Pead STL RB, Mike Goodson NYJ RB.

 (Photo Credit: Getty)
Send your fantasy football questions to [email protected] for Thursday Mailbags.

Follow Joshua Perry on Twitter @JoshuaPerry84
Facebook.com/FullScaleSports Twitter:@FullScaleSport