Rockets Marcus Camby Out Indefinitely Due To A Torn Plantar Fascia In His Foot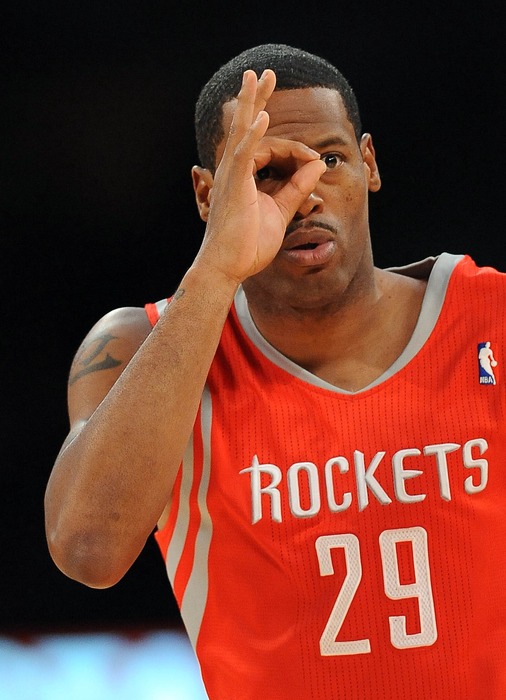 This ensures Omar Asik won't be going nowhere anytime soon.
Marcus Camby was brought in to give Dwight Howard some relief.Well, Houston will have to wait a while before they're able to utilize the 39-year old center.
"My plantar fascia is torn," Camby said. "I'm trying to do whatever I can to avoid surgery. We're just going to rehab it and see how it goes in the next two weeks and take it from there. We don't want to rehab it and nurse it and have it still be lingering. That is something I'm going to sit back and figure out and definitely look toward long term, as the season progresses to the second half of the season. I have to be smart about it."
Camby only appeared in 24 games last season with New York.
Follow Mark Gunnels @RealMarkGunnels
Facebook.com/FullScaleSports
Twitter: @FullScaleSport