Patriots' Rob Gronkowski expected to play Sunday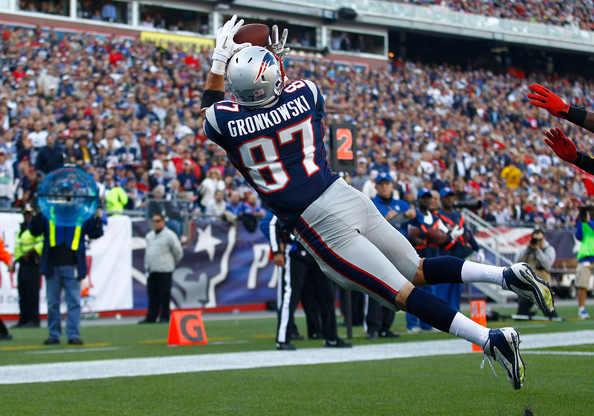 FOXBOROUGH, Ma- New England Patriots' tight end Rob Gronkowski is likely to make his first appearance of the 2013 season this Sunday against the New Orleans Saints, according to multiple league sources, and ESPN.com.
Gronkowski, who missed the first five weeks of the season due to multiple surgeries on his fractured forearm and back, was originally expected to return much earlier. For this reason, he was allotted one of the team's 53 roster spots, instead of being placed on the PUP, or physically unable to perform list.
Placement on the PUP would have kept Gronkowski sidelined for six weeks, only one game more than the five he has already sat out. If he does not return to the field this week, the Patriots' will have wasted his spot on their roster.
The tight end has been a key target for quarterback Tom Brady in past seasons, racking up 11 touchdowns and over 700 yards just last season.
Gronkowski's absence this year has been evident. So far this season, the 4-1 Patriots' rank only above the currently winless Jacksonville Jaguars in touchdowns.
Last week, in their 13-6 loss to the Cincinatti Bengals, the Patriots were unable to score even one touchdown, ending Brady's 52-game streak.
ProFootballTalk.com reported that Dr. James Andrews would make a final decision concerning Gronkowski's return later this week.
(Photo Credit: Zimbio.com)
Follow @FullScaleSport on Twitter!
Like us on Facebook! https://www.facebook.com/FullScaleSports