JJP's Beating The Spread - NFL WK6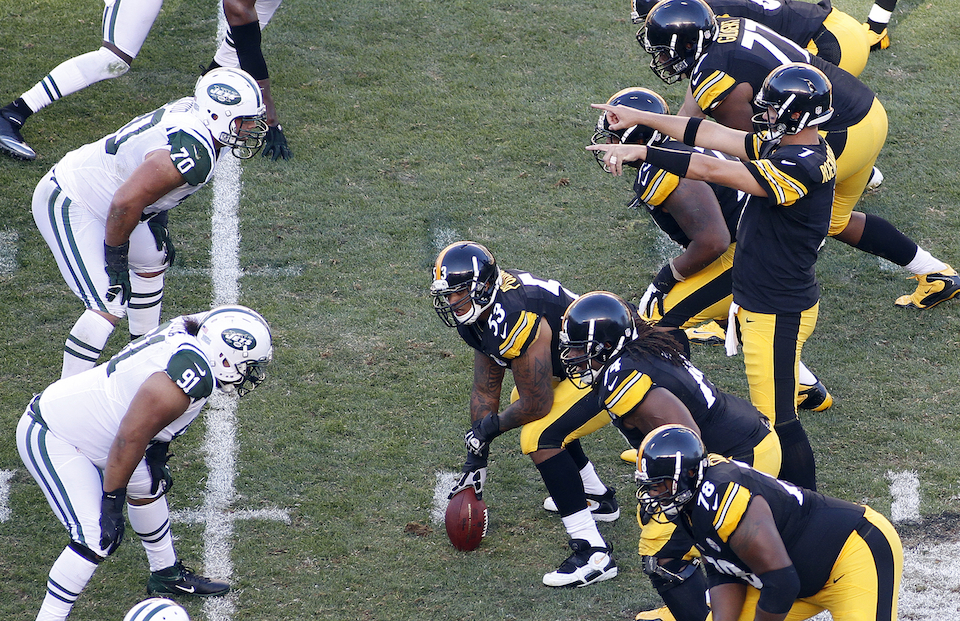 Your Week 6 Guide to Beating the Spread.
I'm not a professional and I don't claim to be.  Fact is, I'll never put in the time and effort to try and make a career out of professional gambling.  I do however, play the books often enough to know a few things about the "hobby".  Whether it be in Vegas or online books, I've wagered money on professional sports for about 12 years.  Through the years I've learned 3 important things.  1) NEVER bet with your heart 2) NEVER bet more than you can afford and 3) NEVER chase the dollars you have lost.  With these things in mind, let's dig into this weeks best match ups to play from my perspective.
*Lines may differ at time of bet and by book
Last week - 1-2
YTD - 2-4
Definitely have some work to do with that last 2 weeks being downers.  never play catch up though, we have plenty opportunity to get above the 50% marker.  Just a FYI to the readers, I AM DONE WITH THE JAGUARS.
Pittsburgh Steelers at New York Jets

10/13 1:00pm ET
Spread: Jets -2
It's funny how a couple wins gets the circus label off and swings the points to the Jets favor.  NY comes in to this one banged up.  Holmes is probably out, Cromartie might play, but he won't be himself if he does and now they are dealing with Kellen Winslow looking at a 4 games suspension for going all A-Rod on em'.  I know the Steelers aren't the team of years past, but they are still capable of playing solid defense.  Geno Smith has been impressive lately, but he also hasn't faced a pass rush in recent weeks.  Call me skeptical on Gang Green, but a Steelers team that desperately needs this W getting points, I'm drinking the Koo-laid.
JJP's Pick - Steelers+2
Cincinnati Bengals at Buffalo Bills

10/13 1:00pm ET
Spread: Bengals  -7
From practice squad to starting QB, Thad Lewis looks to bring his athleticism and shock the NFL world on Sunday.  The Bengals are heading north after an impressive victory against the Patriots.  One thing about betting is you have history on your side and said history shows the Bengals have not only struggled against average teams, they've struggled against rookies and new comer QB's.  Add in the fact that Buffalo owns this match up and is getting a TD at home nonetheless, it's a lot of reward for low risk.  If you are worried about Lewis staling the Bills offense, you shouldn't be.  While Manuel has the higher upside, truth is, from a skill perspective these guys are pretty even.
JJP's Pick - Bills +7
Arizona Cardinals at San Francisco 49ers

10/13 4:25pm EST
Spread: 49ers -10.5
Divisional game that could mean a lot down the road for both teams.  The Cardinals and the 49ers both bring in a 3-2 record with neither of the teams being overly impressive in the process.  Lines makers seem to be taking full advantage of back to back blowout wins from the Niners, but a sharp eye should be careful and examine those wins.  As for the Cardinals, they've struggled a lot on offense and have been bailed out repeatedly by the defense.  Nothing wrong with a defense winning you games, but at some point, you need to score the ball.  I think 10.5 is a little high for the 49ers as I think both sides have trouble moving the ball in this one.  While I agree with the public that this is the Niners game to lose, I disagree with the books that they are favored by 10.5.
JJP's Pick - Cards +10.5

Send your fantasy football questions to [email protected]
Follow Joshua Perry on Twitter @JoshuaPerry84
Facebook.com/FullScaleSports Twitter:@FullScaleSport
(Photo Credit: Deadspin)