Fantasy Week 6 Mailbag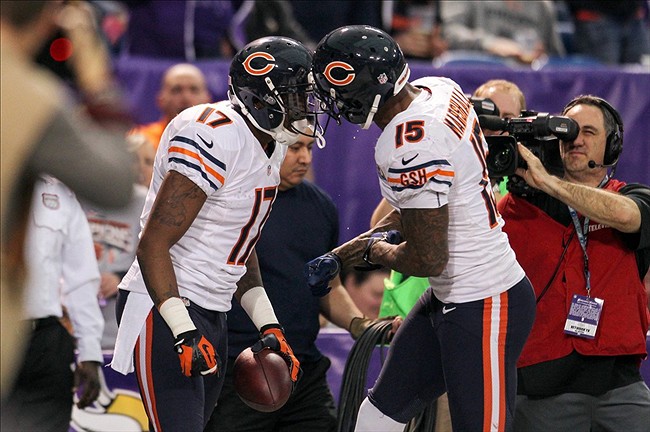 Time to get Week 6′s mailbag underway…
To be featured on next weeks Fullscalesports.com fantasy mailbag, email your questions to [email protected] or tweet them @joshuaperry84.
Tony

I just lost Julio Jones for the year, who should I target as an add after I drop him?  Is Harry Douglas the obvious choice?

You would think Douglas would be the viable option, but if you look through the career of Harry Douglas and the opportunities he's had, he doesn't inspire confidence.  Obviously, you aren't going to find some gem that will give you what Julio was.   In my opinion, instead of going with Douglas, I'd rather target a guy who has the chance to be dominant as the year rolls on.  Justin Hunter of the Titans comes to mind.   Kenny Britt is bad, whether it's by choice or just out sync, but he's bad.  The Titans have announce he'd see a decrease in snaps until he showed he can be out there.  Kendall Wright and Nate Washington haven't been completely lights out and Hunter has shown promise although extremely raw.  The Titans drafted Hunter because they saw promise, but to get any kind of payout they are going to need to give him a run.  You may choose the safer route, but I'd go Hunter.
Ross from Ohio

I own both Brandon Marshall and Alshon Jeffery, but I don't see a benefit of playing them both in my line up.  Which of the two do I trade?

I'm with you Ross.  Don't play them both because it's just counteracting against your total points.  I think the question posed relies heavily on the rest of your roster.  If you are weak at RB, trade Marshall and get a solid RB1.  If you are set, keep Marshall and trade Jeffery and try to get a solid flex or alternate WR2.  Jeffery is legit, he isn't going anywhere, but Marshall is still Cutler's favorite target and will produce as such.
Marlon W.

I need 2 Wr's and a flex?  Lacy, Ellington, Blackmon, J. Nelson, Boldin.

For the rest of the season, you don't sit Blackmon.  With the 49ers tough match up against the Cardinals secondary, I think you go Nelson.  As for flex, I hate Lacy's match up although he is the better back.  Tough one, but I go Ellington for the flex because he is seeing 50% of the snaps and gets plenty opportunity in the passing game.
Chase

Better QB for week 6 and ROS.  Russell Wilson or Kaepernick

Wow Chase, I don't think I have had a harder time picking a QB option than I am having with this one.  Both have tough tests this week and neither have played near their 2012 level.  I think the 49ers have shown that they are going back to the smash mouth football that brought them back to dominance.  Although the Seahawks have struggled to put points on the board, Wilson has played with a WR group that is having a hard time finding separation.  For the week, I'd go Wilson although it's ever so slightly.  For ROS, if Percy Harvin is near a return as recently talked about, I'd  stay Russ.
Aiden

Is what we saw from Jordan Cameron last Thursday an exception or is it something we should worry about going forward?
Total exception and here's why.  First off, Thursday night games haven't been the most rewarding to fantasy players.  Add in the fact that Hoyer left the game early and it took Weeden awhile to settle back in to his role.   Lastly, the Bills have done a solid job against opposing TE's and it was clear that the game plan was to continue to take out the TE option for the opposing team.  I'd stay confident with him and continue to play him as the 2nd best TE that he has been.
Thanks everyone, look forward to next week.  I'm also available Sunday morning's on Twitter for those last-minute roster decisions.
(Photo Credit: Brace Hemmelgarn - USA Today )
Send your fantasy football questions to [email protected]
Follow Joshua Perry on Twitter @JoshuaPerry84
Facebook.com/FullScaleSports Twitter:@FullScaleSport