NBA Season Preview: Utah Jazz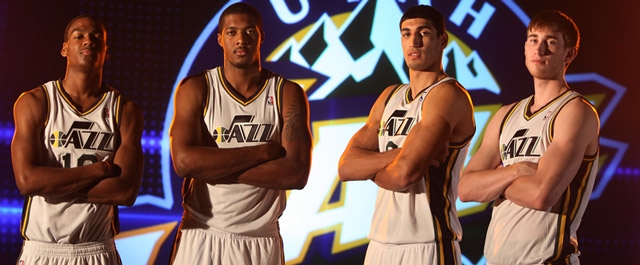 As the Utah Jazz part ways with Al Jefferson and Paul Millsap, they might also be parting ways with a winning record this season. Millsap and Jefferson are not easily replaceable considering Jefferson nearly averaged a double-double last season and led the team in scoring. Jefferson also gave the Jazz a low post presence that will be greatly missed this season. Millsap spent 7 years with the organization and was a key leader on and off the court.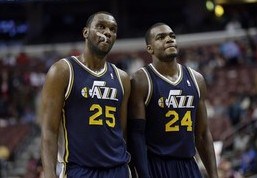 (Photo Credit: AP)
The Jazz, prior to their win against Golden State on Tuesday night, have been looking pretty rough around the edges. Their hopes of a playoff run are daunting; it appears, by their trades, that they understand this is a rebuilding year for the very young squad. They plan to make deals now that will bring great success in following years.
Although the chance of Utah finishing anywhere near to top of the Northwest division is slim, they gave hesitant fans a glimmer of hope in their preseason victory against Golden State. Obvious key players, Jeremy Evans and Derrick Favors, each ended the game with a double-double. Favors spent two months this summer working alongside Hall of Famer Karl Malone. Jazz fans are hoping Favors' work with Malone will help him deliver this season.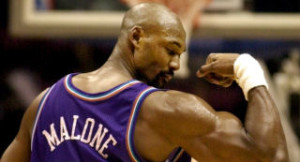 (Photo Credit: Salt Lake Tribune)
Trey Burke, a rookie out of the University of Michigan, is considered by many to have the strongest potential on the roster. Burke struggled tremendously in summer league play, however, his presence in the win against Golden State helped him regain confidence as he racked up 12 points and 3 assists. According to the Salt Lake Tribune, Burke was quoted after the game saying,
"That was one phase, my first real taste of the NBA. Now I'm getting more comfortable. When my shot does come, I'm shooting it with more confidence." 
 (Photo Credit: Flickr.com-Dudek337)
Although Evans and Favors are dependable playmakers who can put up shots, Utah will likely depend on Gordon Hayward and John Lucas III to rack up points. Hayward, who competed in the 2012 rising stars challenge during the 2012 All-Star weekend, is just that- a rising star. Hayward has proved that he is a capable starter for the Jazz; with Jefferson and Millsap missing, expect to see Hayward develop into a strong leader.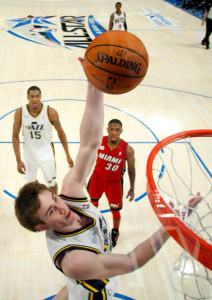 (Photo Credit: Getty Images)
The Jazz held Golden State to just 32.6% shooting, even with the Warriors' explosive three-point shooter Stephen Curry. Utah's 101-78 victory over Golden State has showed that this young team is ready to put up a fight, even if this is just a "rebuilding year".
Follow Laura Peters on Twitter @laurapeters24
(Photo Credit: Ryan Carter)