PHOTO: Alleged Suspect In Adrian Peterson's Son Beating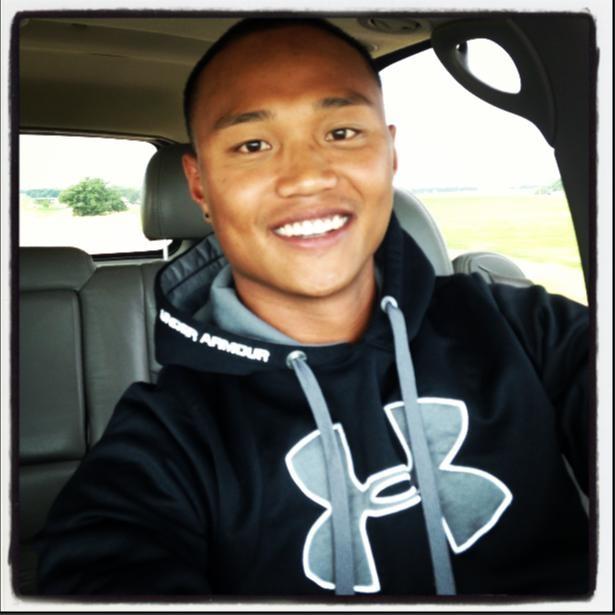 Update: According to the Sioux Falls Police Department, the child has died. 
According to sources in South Dakota, the alleged suspect in the beating of Minnesota Vikings RB Adrian Peterson's son is Joseph Patterson, 27, of South Dakota.
Multiple sources have linked this man who goes by Joey Patterson, to be James Patterson, of South Dakota, the alleged suspect in this case.
Here is the reported photo of Joey Patterson:
The mother of Peterson's child goes by Ann 'Ashley' Doohen on Facebook and the captured screenshot shows the relationship of Patterson and Doohen:
Also included is a capture from CityPages.com's Aaron Rupar who also has information on the case, and the alleged suspect.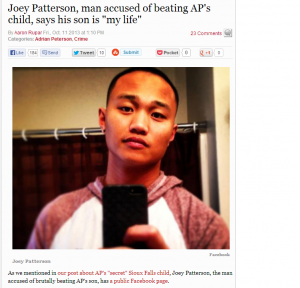 Lastly, here is the criminal complaint filed, which was captured via ArgusLeader.com 
Patterson had also previously been charged with assault on a three-year old according to ArgusLeader.com
Information used in this report was used from ArgusLeader.com 
Follow Mike Pendleton on Twitter @MP2310
Facebook.com/FullScaleSports Twitter:@FullScaleSport