Report: Dominic Brown for Jose Bautista Trade Being Discussed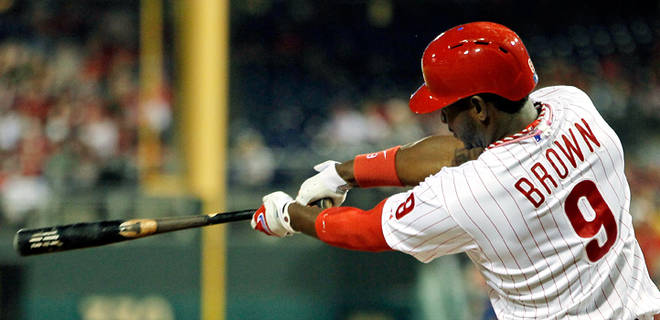 Reports are surfacing out  of Philadelphia that the team could be shopping their 27 year outfielder, Dominic Brown in exchange for Blue Jays outfield Jose Bautista. The report, from ESPN 97.3 New Jersey states that Ruben Amaro Jr is working on a deal that would bring Bautista to Philadelphia and send Brown, plus others in return.
After signing Marlon Byrd to a two-year deal, there is thoughts that Dominic Brown, or any outfielder could be expendable for the Phillies. Bautista would bring not only a presence on the field, but would bring another right-handed power bat, to mix in with the newly signed Byrd.
There is also talk that if acquired, Bautista could play third base if prospect Cody Asche isn't ready to be called up yet. Already what seems to be a busy offseason for Philadelphia, as this story will continue to grow, and so will the team's pursuit of either free agent catcher Brian McCann or A.J. Pierzynski.
Follow Mike Pendleton on Twitter @MP2310
Facebook.com/FullScaleSports Twitter:@FullScaleSport
Photo credit: (FoxSports.com)