Houston Rockets at New York Knicks: Game Preview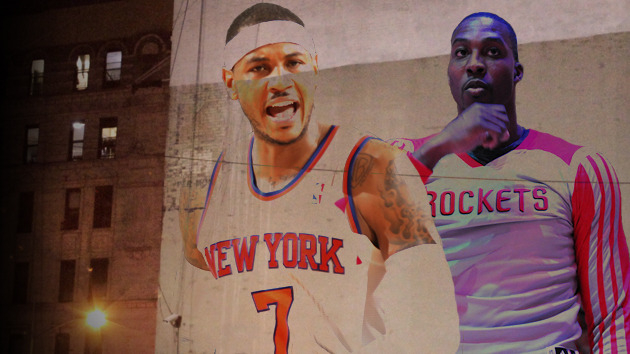 The New York Knicks (3-4), coming off a road win in Atlanta, travel back home to Madison Square Garden to host the visiting Houston Rockets (5-4). Last time the Rockets visited MSG, Linsanity returned as Jeremy Lin torched his former team. Dropping 22 points and 8 assists, Lin along with James Harden who had 28 points, and 10 rebounds led the Rockets to a 109-96 win in 2012.
Fast forward to 2013, and these two teams are working on lineup adjustments. For Houston, the team is adjusting to a big man presence of both Dwight Howard, and Omer Asik in the lineup together. Their prized free agent grab, Howard, is averaging 18.2 points, 14.9 rebounds, and 2.3 blocks per game early in the season, while the Knicks are without their starting center, Tyson Chandler.
The absence of Chandler will give the Rockets an advantage down low in the post area, but not all is bright in Houston as guard James Harden, missed last night's game against Philadelphia with a foot injury. Harden's status for tonight's game is currently unknown and is a game-time decision.
For the Knicks, the shooting guard position got a much-needed boost early in the week when J.R. Smith returned from his five-game suspension. Inserted as a starter in last night's win against the Hawks, Smith made three 3-point attempts early in the first quarter, and finished the game with 12 points and 7 rebounds.
With Chandler out, Andrea Bargnani has taken over the spot of starting center, while Carmelo Anthony moves to the power forward position, and Iman Shumpert, Raymond Felton, and J.R. Smith filled out the starting lineup. Bargnani, most noted for his shooting ability, had 20 points and 11 rebounds last night.
While the Rockets will have the size advantage, the Knicks may or may not be able to get out and run on Houston, especially if James Harden is out. Jeremy Lin has 34 points and 12 assists in last night's overtime loss to the Sixers, but could find even more motivation to stick it to his former team, yet again.
Terrence Jones will likely assume the role of defending Carmelo Anthony, which means, once again, the Knicks will need their star forward to lead the way, if they want a victory.
Riding Carmelo Anthony's scoring, and trying to stop Dwight Howard will be the Knicks' objectives if they want to win. Meanwhile, Houston will need to power their way down low, and hope for another dose of Linsanity to pull out the victory. Having James Harden in the lineup would also be beneficial for the Rockets.
Follow Mike Pendleton on Twitter @MP2310
Facebook.com/FullScaleSports Twitter:@FullScaleSport
Photo credit: (KnicksNow.com)