Six Heisman Trophy Finalists Are Named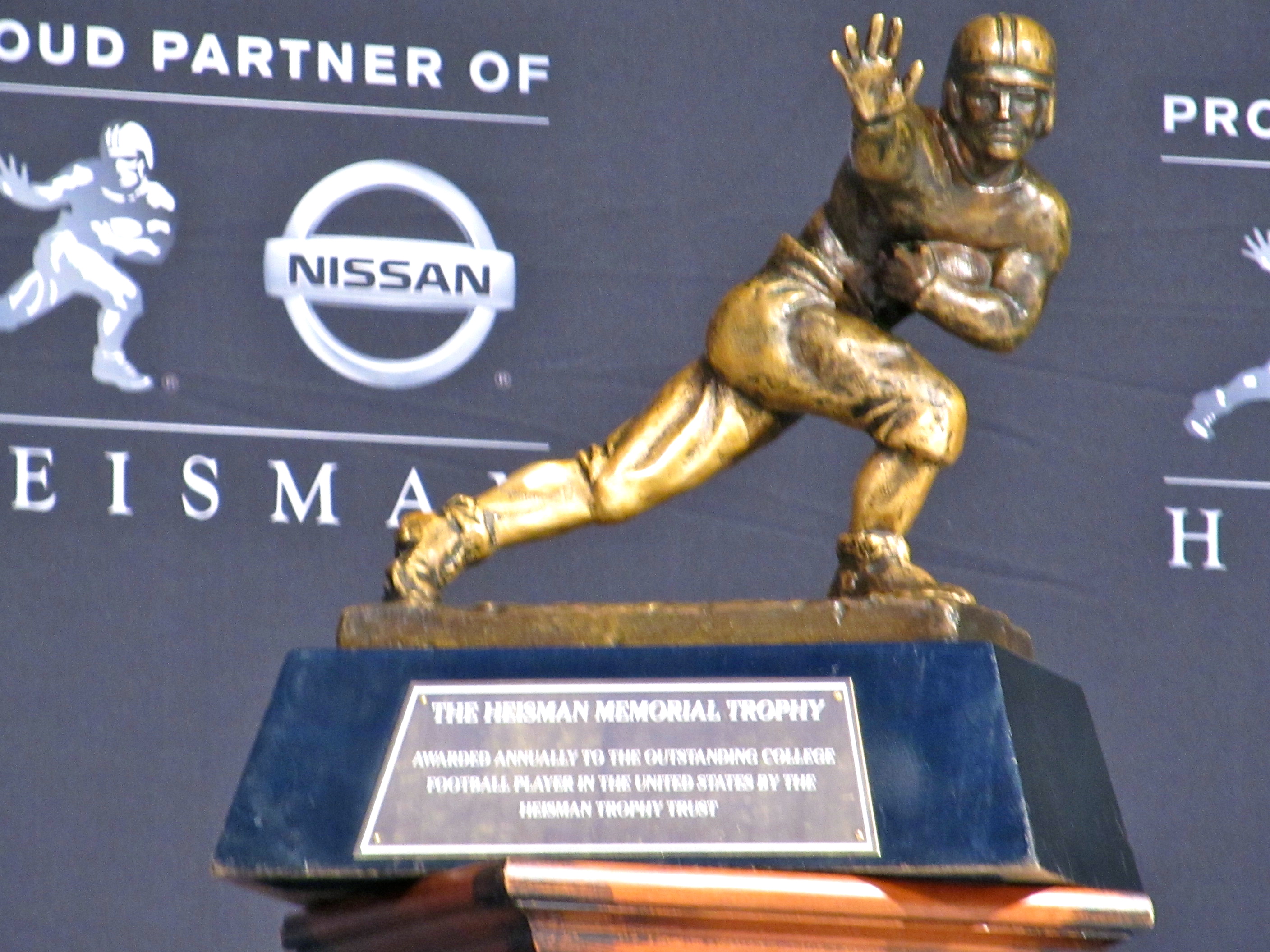 Saturday on ESPN, the Heisman Trophy will be given to the most outstanding player in this collegiate football season and the finalists for the award were announced Monday morning. NIU QB Jordan Lynch, Texas A&M QB Johnny Manziel, Auburn RB Tre Mason, Alabama QB AJ McCarron, Boston College RB Andre Williams, and Florida State QB Jameis Winston will all be invited to New York City to partake in this prestigious event and all the festivities that it entails with the hope of possibly being named the Heisman Trophy winner. This will be the first time that six finalists have been chosen for the award since 1994.
Lynch will be Northern Illinois' first ever finalist for the award as he was the most outstanding player from a mid-major university tallying up 2,676 passing yards and 46 total touchdowns. He also set a QB rushing record amassing 1,881 rushing yards. After winning the Heisman last year, "Money" Manziel continued to impress as he passed for more yards and touchdowns as he did last year, throwing for 3,732 yards and 41 total touchdowns. Mason was able to really impress Heisman voters in the SEC Championship game where he set a rushing record running for 304 yards. He finished the season with 1,621 yards and 22 touchdowns and is leading his team in the National Championship Game. McCarron added to his already illustrious career by throwing for 2,676 yards and 26 touchdowns and carried the #1 team in the nation all the way until the last game of the regular season. Williams became the first player to rush for 2,000 yards since 2008 and right now has the 9th highest total in college football history with 2,102 yards. He's also added 17 touchdowns to his mark. Winston has taken the country by storm and has thrown for 3,820 yards and has 42 total touchdowns. Winston has set Freshmen records in numerous categories and has led #1 Florida State to an undefeated record and a shot at the National Championship.
Notable snubs include Ohio State QB Braxton Miller who missed early games because of injury however still led his team to a 12-1 record and played great in the team's lone loss. Fresno State QB Derek Carr who led the nation in passing yards and touchdowns and led FSU to a Mountain West Championship, and Baylor QB Bryce Petty who was named Big 12 Offensive Player of the Year, and led the Bears to the school's first Big 12 Championship.
"Famous" Jameis Winston is the presumed favorite to win the prestigious award and would be the second Freshman ever to do so. After hearing news that he would not be charged with sexual assault in a local criminal case, Winston shined in the ACC Championship Game throwing for 330 yards and 3 touchdowns, while running for another.
(Photo Credit: www.jimmancari.com/)
Follow Albert Nkansah on Twitter @AlbertN_5
Facebook.com/FullScaleSports Twitter:@FullScaleSport