No. 1 Arizona steals win over no. 25 Michigan in Ann Arbor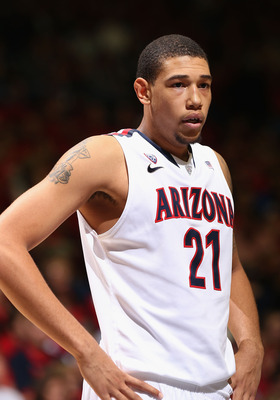 The Arizona Wildcats arrived at the Crisler Center hoping to leave with an 11-0 record and another notable win for their NCAA tournament resume.
After a 39-28 Michigan-dominated first half, Arizona upped the tempo with an 11-2 run after halftime to bring the game within 2; however, they did not gain the lead until very late in the second. After six lead changes in the remaining two minutes of the game, Arizona sealed a close win over Michigan, 72-70.
With Arizona leading Michigan 71-67, Spike Albrecht sunk a fadeaway 3 with 2.0 seconds remaining. Michigan was forced to foul and sent Arizona to the line where they closed out the win.
John Beilein's tough 1-3-1 zone defense posed a challenge for Arizona's young frontcourt. Michigan's Glenn Robinson III arguably played his best ball of the season with 20 points and 4 rebounds. Adding to Michigan's effort was sophomore Caris LeVert, who had a very impressive second half.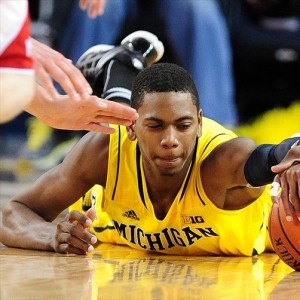 Brandon Ashley led the Wildcats in their victory over Michigan with 18 points and 6 rebounds. T.J McConnell, while only racking up 5 points, was their key player on defense; Michigan ended the game with 11 turnovers. Aaron Gordon, Nick Johnson, and Kaleb Tarczweksi all added to the win with 14 points a piece. The Wildcats' record increases to 11-0, with this difficult win in Ann Arbor.
(Photo Credit: bleacherreport.com)
Follow me on Twitter @laurapeters24