Mike D'Antoni on Carmelo Anthony "We're Not Pen Pals"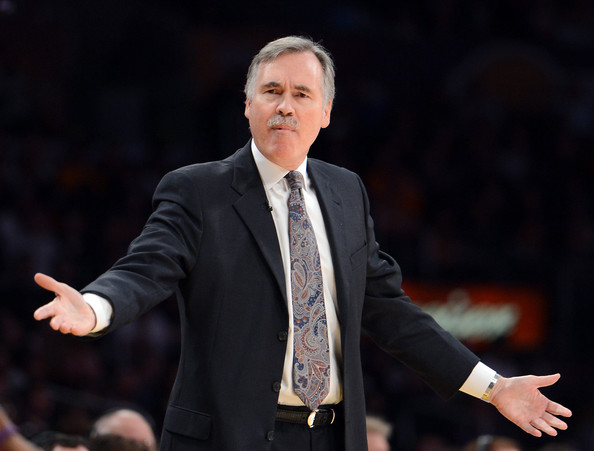 Former Knicks and current Lakers head coach Mike D'Antoni did not hold back his true relationship with Knick star Carmelo Anthony. D'Antoni was resigned as the Knicks head coach in March of 2012 and seemingly because he Anthony could not see eye-to-eye. As the Lakers took on the Knicks on Sunday in Madison Square Garden, D'Antoni was asked not only about his relationship with Anthony, but also about Melo's 62 point scoring outburst, and upcoming free agency. Here is what D'Antoni had to say, from Marc Berman of the NY Post:
"I said hi to him. He said hi to me. What do you want us to be, pen pals or something? We're fine."- on relationship with Carmelo

"I watched clips, it looked like he was making baskets, He's got that ability. If he'd played the whole game he probably would've had about 80. Obviously scoring talent he does not lack."-on Anthony's 62 point performance."

"I'm good. I just want to drink my water and watch a little basketball."-thoughts on Carmelo's pending free agency
There seems to be no love lost between D'Antoni and Anthony from the head coach's standpoint. But after back-to-back wins and a combined 87 points in his last two games, I'm sure these comments are the last thing on Anthony's mind.
Follow Mike Pendleton on Twitter @MP2310
Facebook.com/FullScaleSports Twitter:@FullScaleSport
Photo credit: (Harry How/Getty Images)