NBA Mid-season Awards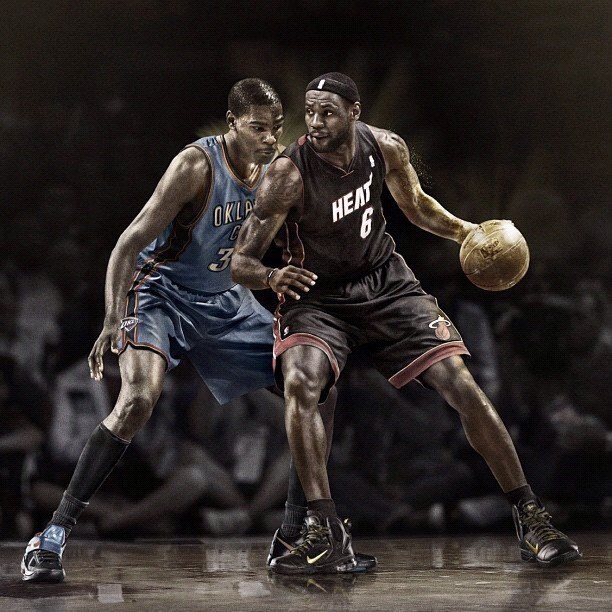 Since most teams are at, or slightly past the midway point of the NBA season (41 games), now would be a good time to hand out some mid-season awards. Just as a disclaimer, award winners are typically on winning teams with the exception of the Rookie of the Year (ROY) award.
In other words, Nick Young and Kevin Love fans probably won't like this article much.
With that being said, let's get into the awards.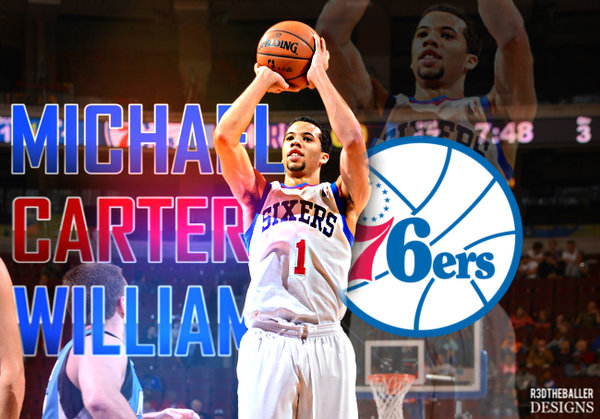 ROOKIE OF THE YEAR: Sixers G Michael Carter-Williams
STATS: 17.5 ppg, 6.7 apg, 5.9 rpg, 2.5 spg, 3.4 tpg, 40.9% FG, 29.2% 3pt, 69.5% FT
Runner-up: Magic G Victor Oladipo
I'll do my best to avoid taking subtle shots at Trey Burke — the second best point guard selected in last year's draft.
Michael Carter-Williams has been pretty spectacular by rookie standards. As of right now, he's in line to become the fourth rookie EVER to average at least 17 points, 6 assists, and 5 rebounds.
The other three players? Magic Johnson, Oscar Robertson, and Steve Francis.
Carter-Williams has been a menace in the passing lanes, shot better than his percentages may show, and for what it's worth, has been one of the best guards in the East this year. He'll likely get snubbed for the All-Star game, but props to Carter-Williams for being one of the very few bright spots the Sixers have had this season. Trading Jrue Holiday over the summer doesn't look like a bad move anymore.
SIXTH MAN OF THE YEAR: Spurs G Manu Ginobili
STATS: 24.1 mpg, 12.6 ppg, 4.6 apg, 3.5 rpg, 1.1 spg, 45.9% FG, 36.6% 3pt, 87.3% FT
Runner-up: Nets F/C Andray Blatche
This season, among players that average 25 or less minutes per game, and have five or less starts under their belt, Ginobili is first in scoring, third in assists, first among guards in rebounding, tied for fourth in steals, sixth among guards in field goal percentage, first in PER, and first in total win shares.
Does that put Ginobili's season in better perspective?
The Spurs never really get the attention they deserve. I've been guilty of writing them off because of their age and the "emergence" of younger teams. I'll be transparent; I had the Spurs going 49-33 this year, and finishing 5th in the West. We're almost at the All-Star break, and the Spurs are sitting at 32-10 — good enough for 2nd in the West and 3rd in the NBA. Tony Parker and Tim Duncan, despite their good-not-great seasons, are the two best players the Spurs have. With that said, Manu Ginobili has been San Antonio's most reliable player this season in my opinion. He won't earn a cool nickname like Vino, but adding his second 6th Man of the Year award to his trophy case could be a nice consolation prize at the end of the year.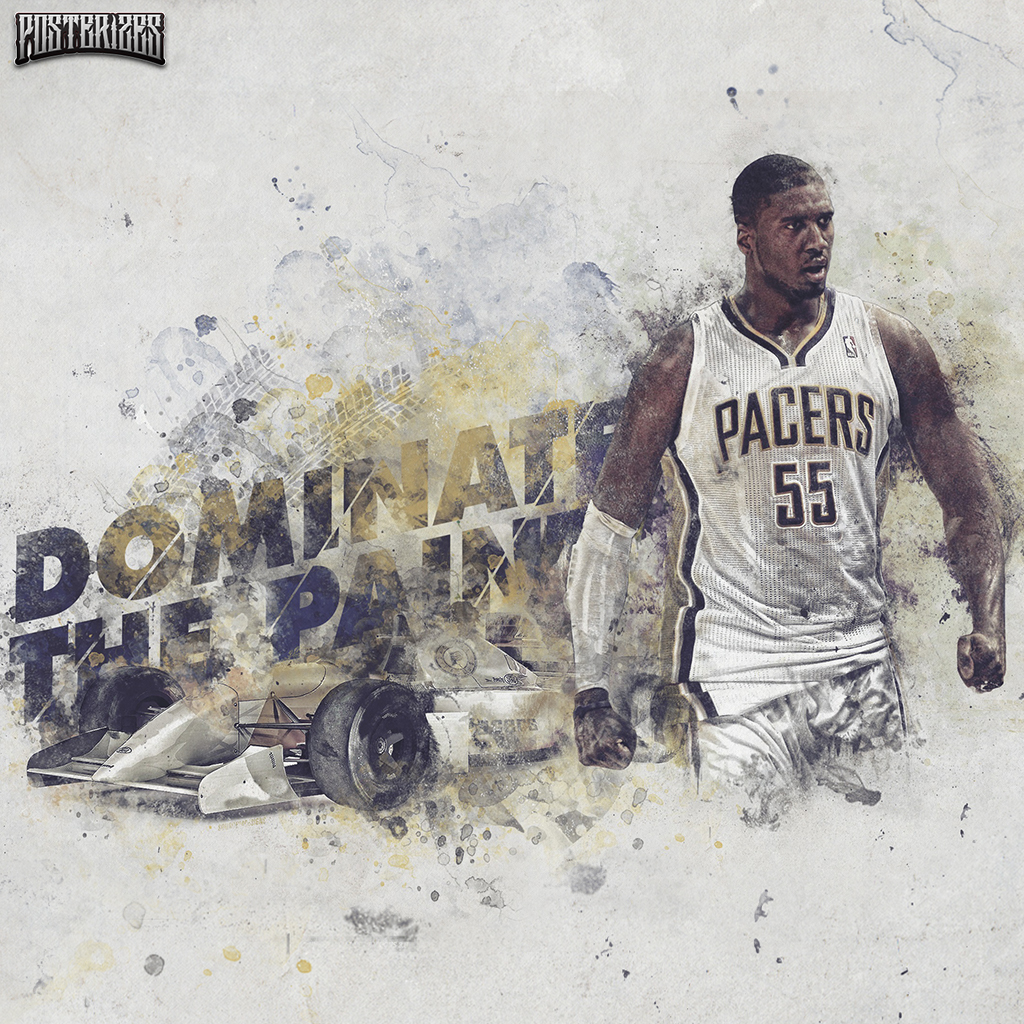 DEFENSIVE PLAYER OF THE YEAR: Pacers C Roy Hibbert
STATS: 30.3 mpg, 12.1 ppg, 7.8 rpg (4.8 drpg), 2.6 bpg, 46.1% FG, 75% FT
You really have to look beyond the base stats to understand why Roy Hibbert not only deserves the DPOY award, but why nobody else even comes close.
The easy case for Hibbert is the fact that he anchors the NBA's best defense. The Pacers allow a league-low 89.2 ppg on a league-low 41.2% FG and league-low 32.9% from three. I mean, it really isn't fair. The Pacers play strict man-to-man defense, which allows their perimeter defenders (led by Paul George) to crowd the three-point line without worrying about giving up an easy bucket if they get blown by. That's all because of the rim protection Roy Hibbert gives.
At 7'2 280, it's already hard enough to shoot over Roy Hibbert, or plow through him. He's a brick wall. Sadly for opposing offenses, that isn't it. Roy Hibbert isn't just a brick wall; he's a brick wall that has the verticality rule perfected. Hibbert is a wonderful shot-blocker (2nd in the league behind Anthony Davis), and an even better shot-contester. That explains why opponents shoot 41.6% FG at the rim against Roy Hibbert. Among players that average at least 20 minutes and face at least five shot attempts at the rim per game, that number is good for fourth behind Taj Gibson (41.5% FG), Brook Lopez (40.3% FG), and Larry Sanders (37.4% FG).
Hibbert also sports a league-best 94 defensive rating (estimated points allowed per 100 possessions with him on the court), and is tied for third in defensive win shares (3.1).
Hibbert may be overrated as an overall center, but he's easily the best interior defender in the NBA.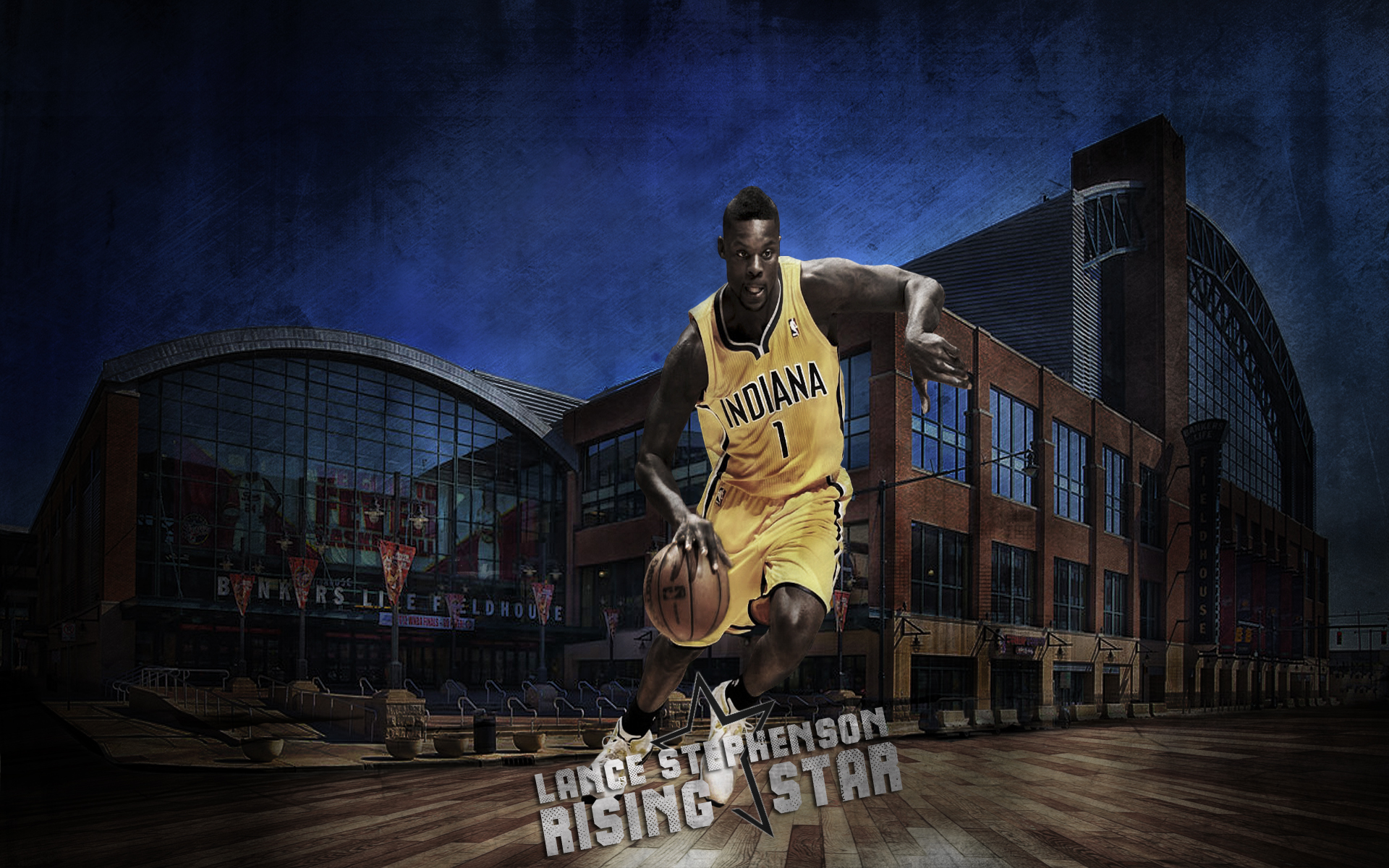 MOST IMPROVED PLAYER: Pacers G Lance Stephenson
Last Season Stats: 29.2 mpg, 8.8 ppg, 3.9 rpg, 2.9 apg, 1 spg, 46% FG, 33% 3pt, 65.2% FT
This Season's Stats: 35.9 mpg, 13.7 ppg, 6.8 rpg, 5.2 apg, 0.7 spg, 49.2% FG, 34.5% 3pt, 70.2% FT
Runner-up: Suns G Eric Bledsoe
Before I get into the Stephenson selection, I must clarify my little criteria. Quite frankly, I just completely ruled out guys going from year one to year two. That's why Anthony Davis and Andre Drummond got a bit shafted here. On top of that, Eric Bledsoe's injury and surgery on his knee really hurt his case for the award. I'm not trying to diminish the case for Lance Stephenson because he's worthy of the award, but you could make the case for a lot of players this year. Regardless, Lance Stephenson has evolved at the best (and worst) time for the Indiana Pacers.
We all know Roy Hibbert is the defensive anchor in Indy. David West is the seasoned veteran and emotional leader. Paul George has continued his Danny Granger-like statistical improvement, and is the (budding) superstar. With all three of those players having good or great seasons in their own right, the most important development is the growth of Lance Stephenson. By solely looking at the numbers, you see Stephenson raised his scoring by 4.9, assists by 2.3, rebounding by 2.9, field goal percentage by 3.2, three-point percentage by 1.5, and his free throw percentage by 5. If you've watched the Pacers this year, you can see the difference in Stephenson better than any statistical increase can show you.
Stephenson has matured immensely. His random heat-checks have drastically lowered, thanks to playing more in the flow of Indy's offense. We haven't seen as much of "Iso-Lance" as we did last year. The forced, crazy passes that annoyed coach Frank Vogel to no end are now few and far between. Stephenson is more disciplined on the defensive end as well; he isn't biting on pump fakes or picking up silly reach-in fouls as much as he did last year. Stephenson averaged 2.1 fouls per game last year; that number is only at 2.4 this year despite playing almost seven more minutes a night. That's outstanding.
Lance Stephenson isn't erratic anymore — he's controlled madness. Now, Stephenson is trusted as a defensive stopper in the starting lineup (defensive rating is at 98, opposed to 101 last year), as well as the leader of the bench unit. The only negative side to Stephenson's evolution is the fact that the Pacers are going to have to shell out a good bit of money this summer.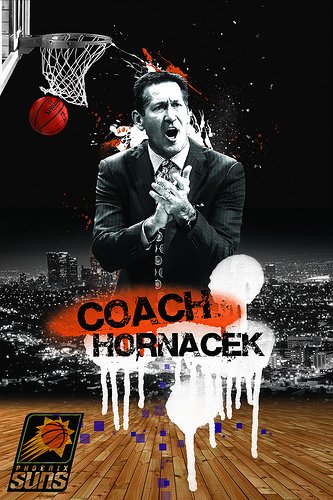 COACH OF THE YEAR: Jeff Hornacek (PHX)
2012-13 Suns: 25-57 (last in West/27th in NBA), 95.2 ppg (21st), 101.6 ppg allowed (26th)
2013-14 Suns: 24-17 (7th in West), 104.4 ppg (7th), 101.2 ppg allowed (17th)
Runner-up: Terry Stotts (POR)
The Jeff Hornacek hire caught me a little by surprise last summer, but for some reason, I was at ease with it. Mostly known as one of the best shooters the '90s had to offer, the shooting duo of Hornacek and Hall-of-Fame PG John Stockton in Utah was lethal to say the least. One thing I didn't know prior to the hire, was that Hornacek actually played six years in Phoenix (including an All-Star appearance in his last season there) before his quick pit-stop in Philadelphia, and finally Utah. Before Phoenix hired him, Hornacek had been with the Jazz since late 2007 as a shooting coach, and later as a full-time assistant coach under Jerry Sloan and later Ty Corbin. Hornacek's high-IQ and cool demeanor, along with his reputation to help young players develop seemed to be a perfect storm for a Suns team ready to tank this season away.
Or so we thought.
What Jeff Hornacek has done as the head coach of these Suns is nothing short of spectacular. Of course, there's a fine line that should be walked when handing out praise to a head coach compared to his players. Up until his injury and surgery, Eric Bledsoe had been playing very well. Goran Dragic is playing at a very high level, and guys like Markieff Morris, Miles Plumlee, and Gerald Green have been pleasant surprises. However, you can tell that the Suns have already bought into Jeff Hornacek's offensive philosophy. Hornacek has had no issue with starting Eric Bledsoe and Goran Dragic together, despite the dangers that can come with starting two point guards. Hornacek has preached sharing the wealth all season, and with Dragic and Bledsoe being the two best, and most unselfish players on the team, a team without a premier scorer manages to be the 7th highest scoring team in the NBA thanks to great shot distribution. The Suns have eight players averaging at least eight shots a night — P.J Tucker would be the 9th player if you want to round up from 7.7.
The Suns have gone from a team that would've been lucky to win 20 games, to a team that is not only in playoff position, but in position to turn a couple of their lottery picks from other teams into trade bait for a guy like Larry Sanders, Arron Afflalo, or even Carmelo Anthony if things get bad enough in New York.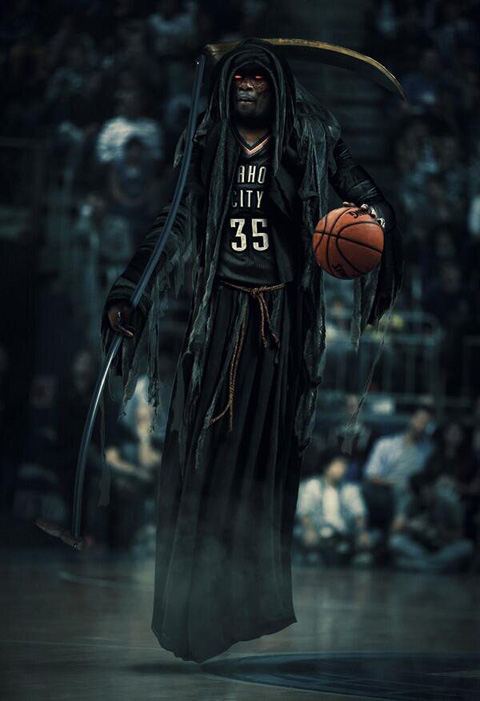 MOST VALUABLE PLAYER: Thunder F Kevin Durant
STATS: 31 ppg, 7.7 rpg, 5.1 apg, 1.5 spg, 0.8 bpg, 47.7% FG, 37.7% 3pt, 88.3% FT
Runner-up: Heat F LeBron James
LeBron James is still the most complete basketball player in the NBA today, but three things are still true:
1. Kevin Durant has been, quite easily, the best player in basketball this season.
2. The gap between LeBron James and Kevin Durant is smaller than it's ever been.
3. "Slim Reaper" is easily the best nickname in sports right now, and I hope it sticks.
Kevin Durant has been unfair this year. He's only had Russell Westbrook for 25 of the Thunder's 43 games, but it hasn't mattered. Teams have continued to put their best defender on Durant and double-team him, but it hasn't mattered.
Durant is currently riding a streak of nine straight games with at least 30 points, which is the longest of his career. Through 12 January games, Durant is averaging 36.9 ppg, 5.8 rpg, and 5.8 assists. During OKC's five-game winning streak, Durant has averaged 40.4 ppg, 6.2 apg, and 5.4 rpg while shooting 59.5% FG and 56.3% from three.
Kevin Durant has been doing one heck of a 2006 Kobe impersonation in terms of scoring — so good, that you almost forget Durant is averaging a career-high in assists. Or that Durant's defense has improved immensely. His overall shooting percentages may be down this season, but they're still pretty darn good. Durant is first in the league in PER (yes, ahead of LeBron) and total win shares, which further adds to his MVP case.
Durant's getting ready to join Wilt Chamberlain, Michael Jordan, Elgin Baylor, Jerry West, Oscar Robertson, and LeBron James as the only players in NBA history to average at least 31 points, 7 rebounds, and 5 assists for a season. Unless LeBron James pulls another crazy streak of excellence out of his hat like he did last season, Kevin Durant will also join those legends (minus West) in the MVP club.
**All stats are from Basketball-Reference.com and/or ESPN.com; stats are updated through, but prior to the games played on January 23rd**
Staff Writer
Follow me on Twitter — @ESPN_Nekias