Photo: Super Bowl Media Day From Richard Sherman's Eyes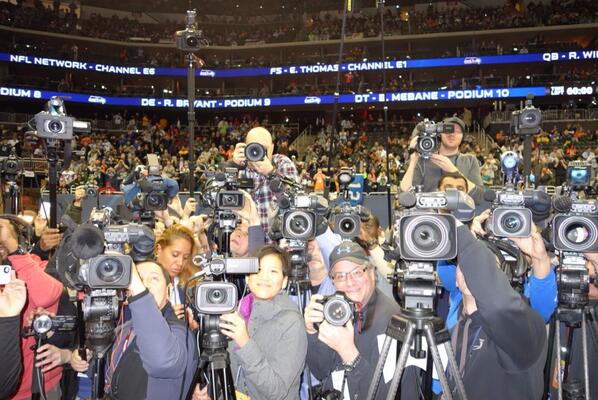 When you're one of the best cornerbacks in the league, have an epic post-game press conference after winning the NFC Championship game, and your name is Richard Sherman, you're bound to grab some media attention.
Just how much? Sherman tweeted the following photo of just how much media he grabbed at the Prudential Center in Newark, New Jersey on Super Bowl Media Day.
Media Day was a blast! pic.twitter.com/5nNwtOQQmv

— Richard Sherman (@RSherman_25) January 28, 2014
It's nice to be Richard Sherman, real nice.
Follow Mike Pendleton on Twitter @MP2310
Facebook.com/FullScaleSports Twitter:@FullScaleSport
Photo credit: (@R_Sherman25)