NBA All-Star Reserves Announced
Last week, the starting line-ups for the 2014 NBA All-Star game were announced. The starters for each team were voted for by us, the fans: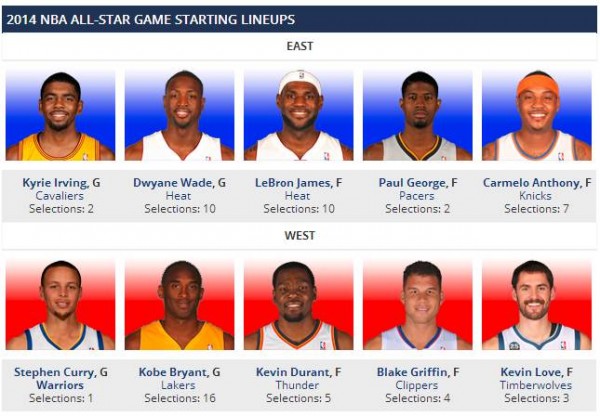 Tonight, the All-Star reserves for each conference were announced. The head coaches voted for the reserves in their respective conference. Coaches were asked to select seven players (two back-court, three front-court, and two wildcards) in order of preference, and were not allowed to vote for players on their own team.
Here are the results: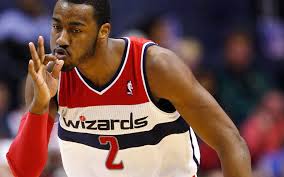 EAST
John Wall (WAS)
DeMar DeRozan (TOR)
Joe Johnson (BKN)
Paul Millsap (ATL)
Chris Bosh (MIA)
Joakim Noah (CHI)
Roy Hibbert (IND)
WEST
Chris Paul (LAC)
Damian Lillard (POR)
Tony Parker (SA)
James Harden (HOU)
Dirk Nowitzki (DAL)
LaMarcus Aldridge (POR)
Dwight Howard (HOU)
Just like any other year, there were some snubs in each conference. Here's a quick list of five notable snubs, or just players who are having good-but-not-good-enough seasons from each conference.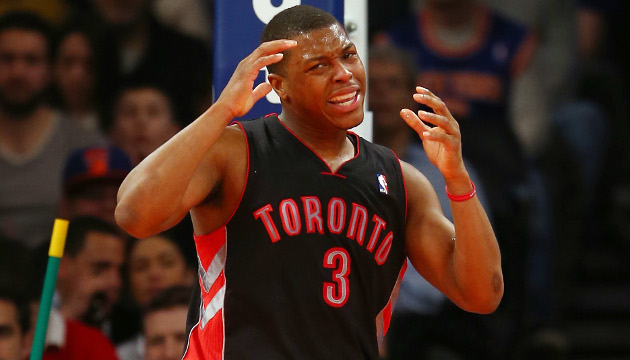 EAST
Kyle Lowry (TOR)
Arron Afflalo (ORL)
Lance Stephenson (IND)
Al Jefferson (CHA)
Andre Drummond (DET)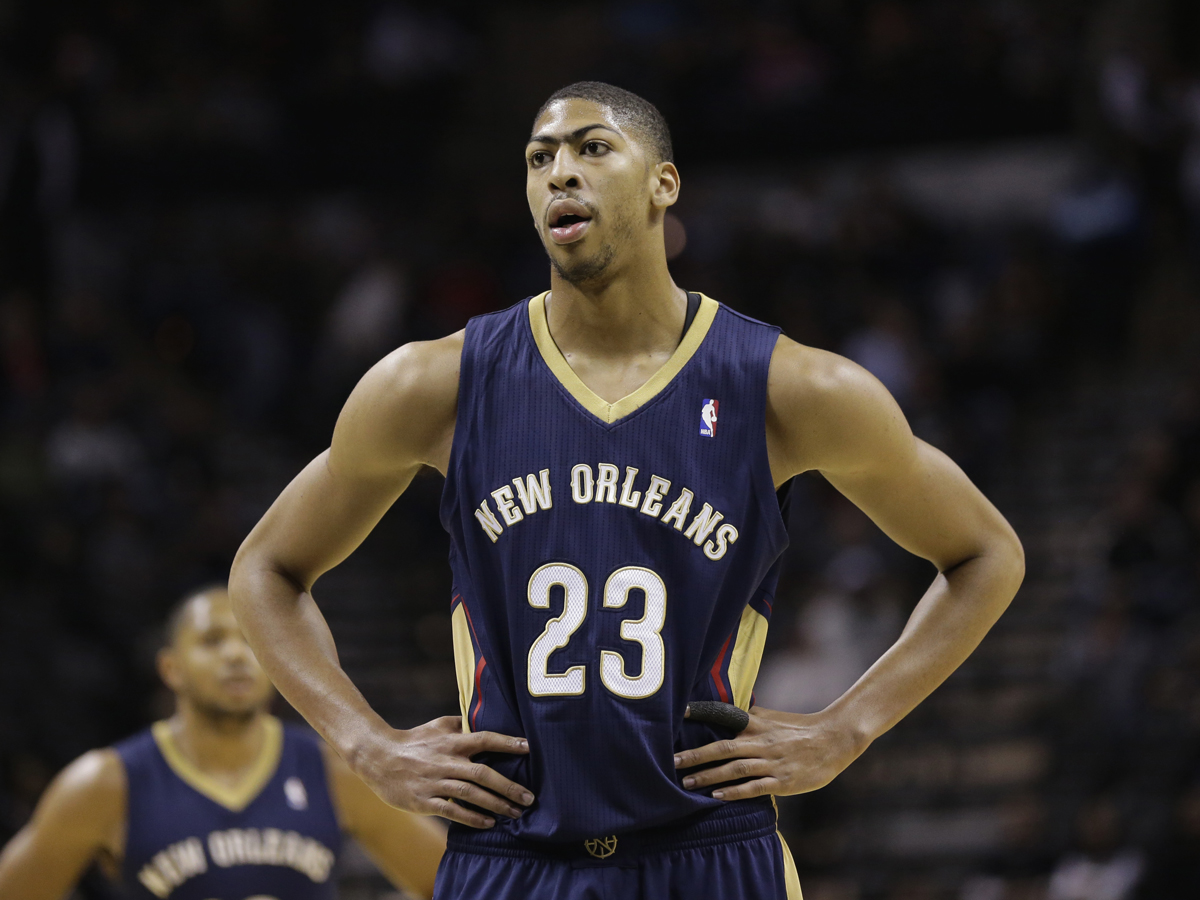 WEST
Anthony Davis (NOP)
DeMarcus Cousins (SAC)
Goran Dragic (PHX)
Mike Conley (MEM)
David Lee (GSW)
There may still be hope for one of these snubs to make the team as an injury replacement, due to Kobe Bryant (knee) not being able to participate in the All-Star game.
Staff Writer
Follow me on Twitter — @ESPN_Nekias