Former Olympic Swimmer Van Dyken In ICU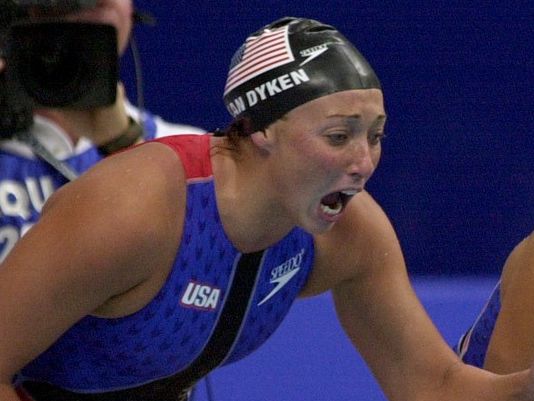 SCOTTSDALE, AZ. — Former U.S. Olympic Swimmer and six time gold medalist Van Dyken Rouen is being treated in an intensive care unit at a Scottsdale hospital due to an injury sustained in an all terrain vehicle accident over the weekend. Her brother, David, posted a message on Facebook to confirm the accident that happened Friday.
The Facebook post says Rouen, 41, was airlifted to Osborn Medical Center after the accident occurred in Show Low. No other information involving the injury and status of Rouen has been made available to the general public at this time.
After overcoming asthma, Rouen went on to win gold in the 50-meter freestyle and 100 butterfly at the 1996 Olympics. She also won two gold medals in relays, becoming the first women in U.S. Swimming to win four gold medals in one Olympics. She would also won two gold medals in two relay events at the 2000 Olympics.
She is married to Tom Rouen, a former punter of the Denver Broncos, and had been living in Arizona in recent years working in local radio, as well as National broadcasting jobs with Fox Sports Radio, Pac-12 Networks, and Fox Sports 1.
Follow Brandon Boles on Twitter: @BrandonBoles
Facebook.com/Full Scales ports
Twitter: @FullScaleSport
(Photo Credit: azcentral Sports)