Jets sign Josh Cribbs; Clyde Gates, Mike Goodson placed on IR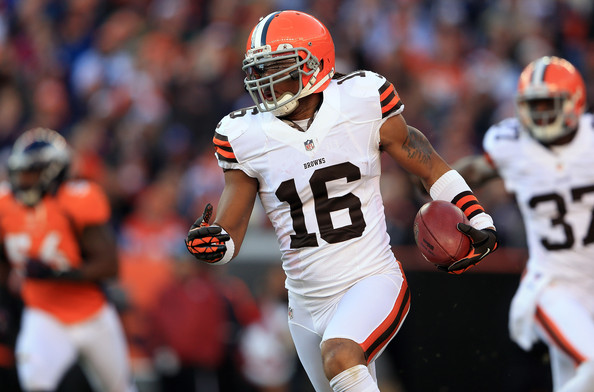 FLORHAM PARK, N.J.- The injury bug has struck the New York Jets on offense, and they've quickly adjusted. Wide receiver/kick returner Clyde Gates and running back, Mike Goodson who was signed this off-season, were placed on injured reserve. Goodson suffered a torn ACL and MCL in the Jets' loss to the Pittsburgh Steelers.
Also injured in the game was Gates, who suffered a surprise season-ending shoulder injury. In effort to adjust their roster, the Jets signed kick returner Josh Cribbs whom they worked out twice this season. Cribbs, who has 11 return touchdowns in his career, was cut by the Oakland Raiders in the pre-season. While receiver Santonio Holmes is still out due to a hamstring injury, Cribbs may be asked to play some wide receiver, where he has 107 career receptions.
The Jets also signed wide receiver Greg Salas from the Philadelphia Eagles practice squad, assigning him to their active roster. Salas has 27 career receptions, which occurred during his time with the St. Louis Rams. Salas may fill the receiver position instead of Cribbs, so that the two stay with their natural positions.
In a running back related move, the team signed running back Miguel Maysonet to their practice squad. Maysonet had 21 rushing touchdowns during his senior season at Stony Brook University.
Follow Mike Pendleton on Twitter @MP2310
Facebook.com/FullScaleSports Twitter:@FullScaleSport
Photo credit: (Doug Pensinger/Getty Images)