VIDEO: Vontae Davis says team "prepared for Tom Brady"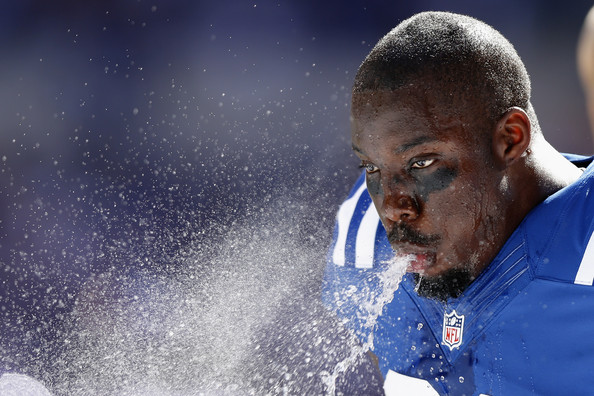 Ever watch a game and just want to spit up your drink in amazement after what you just saw or heard? Colts cornerback Vontae Davis brings you that moment in Week 7:
In what was one of the most exciting games in the 2013 NFL season, Peyton Manning made his much anticipated return to Indianapolis to face his former team, the Colts. While second-year quarterback Andrew Luck provided the win for Indianapolis, and knocked off Denver's undefeated record, cornerback Vontae Davis turned some heads after the game.
Watch Davis talk with NBC's Michele Tafoya about the Colts preparing for Tom Brady, and not Peyton Manning. Wait, what?

Clearly, Davis must have not heard about #18 returning to Indy.
Follow Mike Pendleton on Twitter @MP2310
Facebook.com/FullScaleSports Twitter:@FullScaleSport
Photo credit: (Joe Robbins/Getty Images)