Eric and Jesse: Game On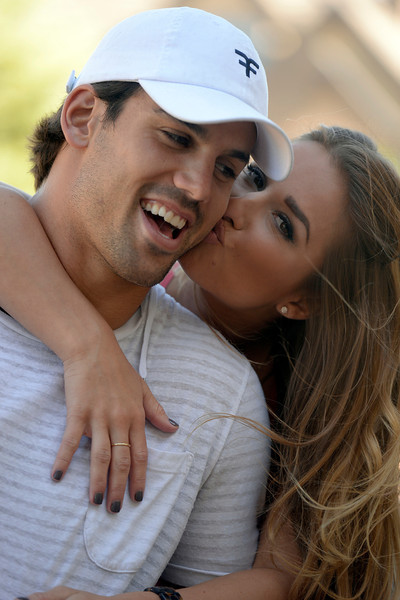 This weekend, I discovered my newest reality show obsession, Eric and Jesse: Game On. The most recent reality stars are scorching hot couple, Denver Broncos receiver Eric Decker and his now wife, country singer Jessie James. The show follows the couple as they prepare for their wedding day and plan a future together.
Viewers will watch super adorable Jesse James work on getting back into her music career while juggling planning a wedding while Eric Decker focuses on his football training. Even though the couple are both busy they make plenty of time to "be romantic" and are clearly madly in love with each other.  For us girls, there's nothing more we adore than a good love story.
"We didn't want it to be some trash show with drama, throwing things and being mean to one another because that's not real life and we're not like that. We are really happy people and we really are madly in love with one other so we just wanted to showcase that and how we juggle both of our careers. It's pretty realistic with what's going on, there's really nothing fake about the show, and that's really what we wanted to make sure happened." Jesse James
 Watch Eric and Jesse on E! Sundays at 10/9C.
@AshWilke #EricandJesse