Sonnen, Silva Involved In Fight On TUF: Brazil Set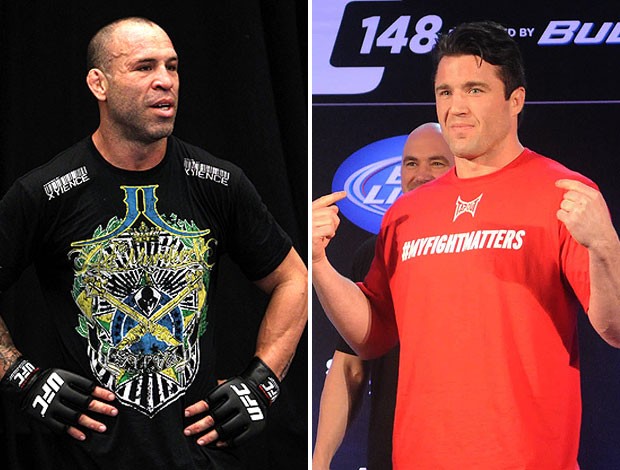 SAO PAULO, Brazil — It was no secret the dislike that both Chael Sonnen and Wanderlei Silva have for each other. Finally getting a chance to face off in the octagon, the UFC sent Sonnen to Brazil to coach on The Ultimate Fighter: Brazil 3 against his rival, with both fighters facing each other later in the year to settle the score. On Monday, the rivalry added its next chapter with an ugly incident.
During a Monday media luncheon, UFC President Dana White announced that Sonnen and Silva were involved in a fight on the set for the reality show. While details were not shared, White did say the altercation went on for a while before it was broken up. It was also said by White that one of Silva's guys sucker punched Sonnen during the incident.
On an evening show of Fox Sports Live, White called the fight the ugliest incident seen in The Ultimate Fighter history. As a result, the UFC has been in contact to handle the situation.
The incident comes after Sonnen posted this video for UFC Fight Pass talking about his experience in Brazil:
Known for his controversial comments about Brazil and some big name UFC fighters, including Silva, Sonnen agreed to become a coach on the reality series in Brazil to earn the opportunity to fight Silva after years of name calling and run in situations with the two. The Ultimate Fighter: Brazil 3 is being tapped currently and will be exclusively seen on UFC Fight Pass, while the two coaches will square off at a later date and location to be determined.
Follow Brandon Boles on Twitter: @BrandonBoles
Facebook.com/FullScaleSports
Twitter: @FullScaleSport
(Photo Credit: Combate.com)