Cardinals Even Series Behind Rookie Pitchers.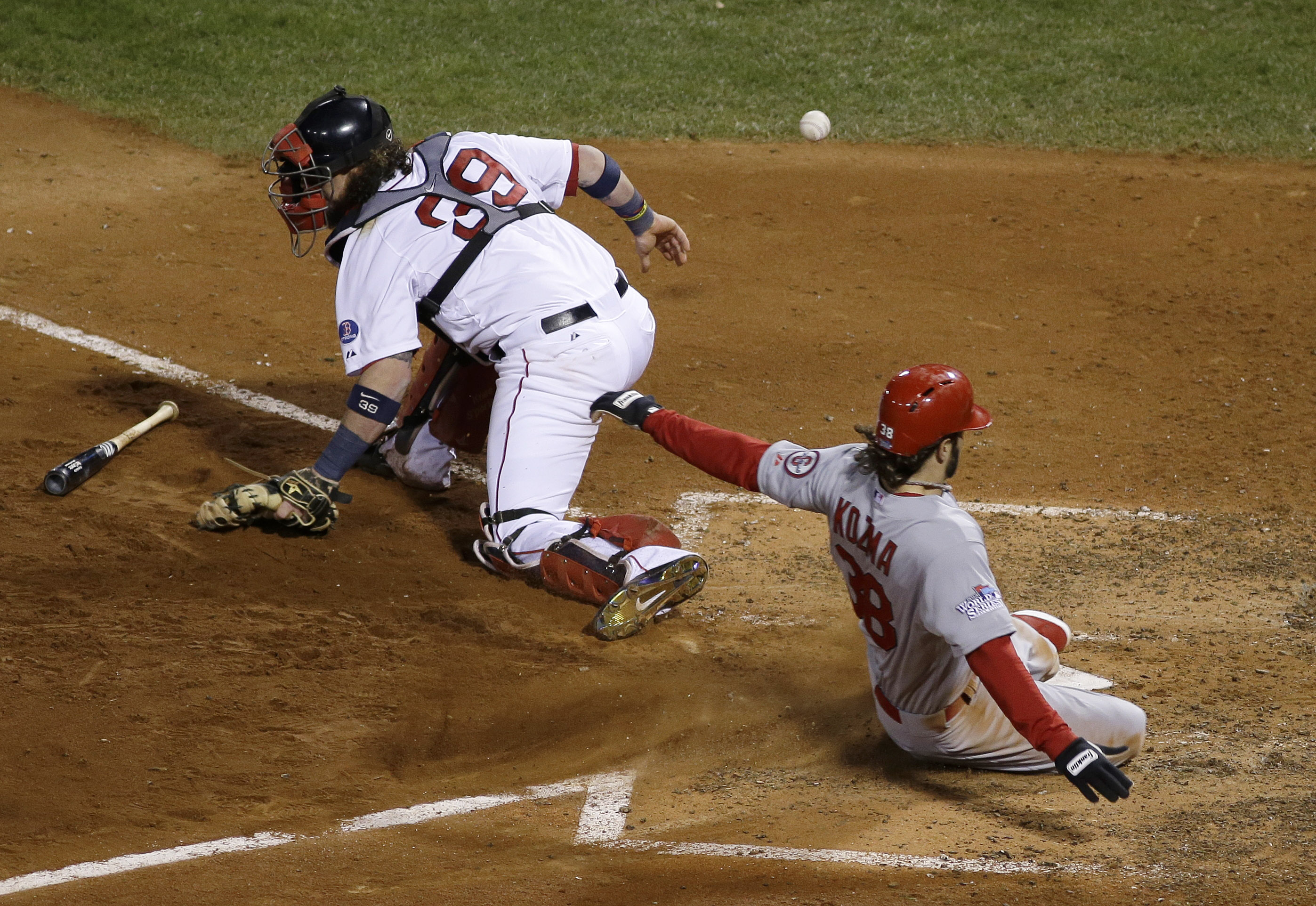 The Cardinals evened the World Series against the Red Sox at 1 with a 4-2 win.
Cardinals rookie starting pitcher Michael Wacha was dominant again for the Cardinals here in this postseason. Wacha allowed 3 hits one of those hits was a two-run home run by David Ortiz, which was Wacha's only mistake of the game. Wacha has allowed only 3 runs in this year's playoffs all 3 runs were scored on home runs, solo home run by Pedro Alvarez in NLDS and Ortiz's home run tonight in the World Series. Wacha is the first player born in the 1990′s to win a World Series game. Wacha tied Cardinals great Bob Gibson for the longest scoreless inning streak in Cardinals Postseason history (19 innings) which was broken up when Ortiz hit his 2 run home run in the 6th inning.
Carlos Beltran started for the Cardinals and batted second and 2-4 with an RBI single that gave the Cardinals a 4-2 lead. Cardinals trailed going into the 7th inning 2-1. Cardinals manager Mike Matheny used Pete Kozma to pinch run for David Freese after Jon Jay hit a single to right field then the Cardinals pulled a double steal and it was successful. Matt Carpenter came up with the bases loaded after Daniel Descalso walked and hit a sac-fly to left to score Kozma. The big error in this game came when Red Sox pitcher Craig Breslow attempted to throw out Jon Jay at 3rd after the ball got by the catcher and he threw it into the stands and Jay then scored to make it 3-2.
The top scoring team in the majors was all but shut down by the Cardinals rookie pitchers (Wacha, Martinez, Rosenthal.) and couldn't get anything going besides Ortiz home run. Ellsbury and Pedroia were the only ones besides Ortiz to get hits tonight against the Cardinals stellar pitching. John Lackey went 6.1 innings gave up 5 hits, 3 earned runs and had 6 strikeouts. Lackey pitched a good game for the Red Sox tonight and gave the Red Sox a chance to win this game and take a 2-0 series lead.
The Cardinals used 2 pitchers out the bullpen tonight in Carlos Martinez and Trevor Rosenthal who are both rookies. Martinez had no trouble in his first inning in the 7th retiring the side and striking out 2. The 8th inning was a little different for Martinez, Ellsbury led of the inning getting on base after an error by Matt Carpenter and Ortiz singled to left to get two men on with 2 outs for Mike Napoli. Martinez then got Mike Napoli to pop out to Matt Carpenter. Trevor Rosenthal then came in the 9th inning and struck out the side to get the save.
From Elias: Cardinals are 2nd team in MLB history a team had a starting pitcher aged 23 or younger earn a win and a relief pitcher age 23 or younger get the save in a World Series game. It also happened in Game 3 of 1969 World Series by the Mets against the Orioles. Gary Gentry (23 years old) started and got the win and Nolan Ryan (22 years old) got the save.
Game 3 of the World Series is Saturday in St.Louis at 8:07ET. Game 3 starter for the Boston Red Sox will be Jake Peavy. Peavy is 0-1 with and ERA of 8.31 and 4 strikeouts in 2 games this postseason. Game 3 starter for the St.Louis Cardinals will be Joe Kelly. Kelly is 0-1 with an ERA of 4.41 and 13 strikeouts in 3 games this postseason.
Photo courtesy of AP Photo/Matt Slocum
Follow Zach Curtis on Twitter: @ZCurtis89
Follow Full Scale Sports on Twitter: @FullScaleSport
Like us on Facebook: Facebook.com/FullScaleSports