Jaguars Attempt to Move Forward With Chad Henne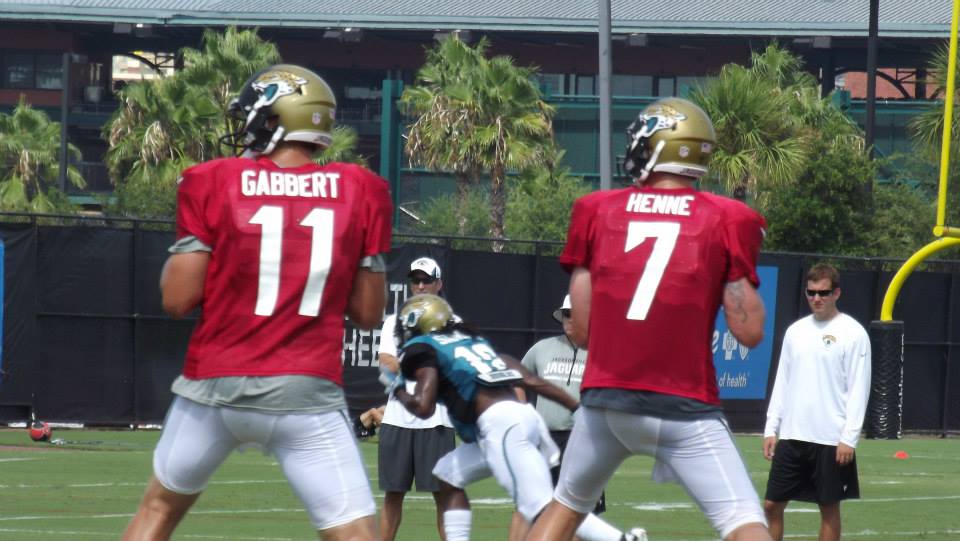 The most obvious mark on Blaine Gabbert's resume is the unimpressive 5-22 record as a starter since being the 10th pick in the 2011 NFL Draft. If you are excited about that kind of production, then you might be rooting for the wrong team or the wrong sport.
Gabbert, who has been on the sidelines most of this season with a number of ailments will be standing on the sidelines at Wembley Stadium this Sunday, firmly entrenched as the back up to Chad Henne in Jacksonville's game with the San Francisco 49ers.
Henne has put together two consecutive 300-yard games in the team's last two losses (Jacksonville is 0-7 this season), while Gabbert has been nursing an injured hamstring. Gabbert was cleared to play this week and has been fully active in practice this week, but the decision to start Henne has more about this team moving forward than waiting for the third-year pro to finally come around as a starter.
"It's a tough situation, I'm sure [for Gabbert]," coach Gus Bradley said on Jacksonville.com. "He's a really strong competitor. It's just one of those things where we wanted to build on what Chad has done the last couple of weeks and see where it takes us."
Gabbert wasn't surprised by the Jaguars' decision to stick with Henne after the offense gained 353 and 362 yards, respectively, the last two weeks.
While Henne has won only one game as a starter for Jacksonville since being signed as a free-agent last season, it would appear the move is more to keep continuity than anything else.
Gabbert to reporters that he understood the decision and the fact he has not practiced as Henne has recently, making the decision to make a more permanent change a little easier. Gabbert, as it appears in his demeanor and how he is reacting to the news of the change, is not giving up on starting again for the Jaguars this season.
"It's my job to go out there and prove I can stay healthy and prove I can play at a high level to make it hard on the coaches [to not play him]," Gabbert said.
This week, Henne will have a chance at another 300-yard game in London. This is a team that could healthier than it has been in some time. Both Cecil Shorts and Justin Blackmon are expected to start at receiver, even though both have not been involved in practice, nursing injuries. Ace Sanders is listed as probable after missing time last week with a concussion. Marcedes Lewis is expected to start his second game in a row from the tight end position, giving Henne a solid red zone target.