Texans name Wade Phillips interim head coach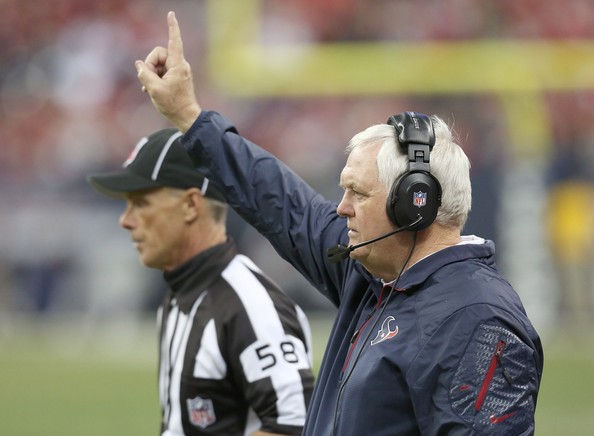 HOUSTON- The Houston Texans have announced that defensive coordinator Wade Phillips will be their interim head coach.
Current head coach Gary Kubiak collapsed on the field during Sunday night's loss to the Indianapolis Colts, and suffered what the team has announced as a transient ischemic attack. While he was released from the hospital on Tuesday, there is no timetable set for Kubiak's return.
Phillips has 9 years of NFL head coaching experience when he led the Denver Broncos (1993-94), Buffalo Bills (1998-2000), and Dallas Cowboys (2007-10). During that time, Phillips has compiled a 79-57 combined record.
Upon his arrival to Houston as defensive coordinator, Phillips took what was one of the league's worst defenses and turned them into a top defense in the league, and featured last year's Defensive Player Of the Year, J.J. Watt.
Houston plays at Arizona this Sunday.
Follow Mike Pendleton on Twitter @MP2310
Facebook.com/FullScaleSports Twitter:@FullScaleSport
Photo credit: (Thomas B. Shea/Getty Images)