David Beckham Choses Miami As Target City For MLS Franchise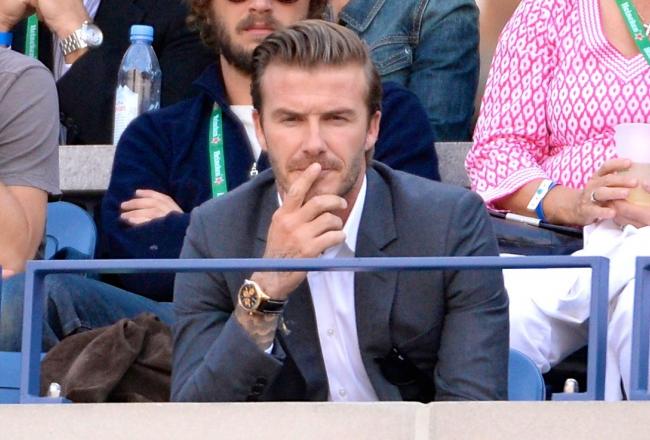 David Beckham will reportedly bring some football talent down to Miami.
According to Rob Harris of the Associated Press, the retired international footballer has finally reached a decision about the location of a proposed MLS franchise:
From ESPN's Darren Rovell:
MLS executive vice president Dan Courtemanche confirmed that Beckham and the league have discussed a new expansion franchise and spoke of Miami with regard to its soccer enthusiasts, via Harris:
We know that Miami is one of the most passionate soccer markets in North America. We have met with David Beckham regarding ownership of an expansion team, and we look forward to David one day owning an MLS club.
Back in June, Beckham told the South Florida CBS affiliate about the Miami fanbase's enthusiasm for soccer:
I think bringing an MLS team here to South Florida would be exciting," said Beckham. "I think Miami fans are very passionate about the sport and about winning and of course, it would have to be success but it's definitely exciting."
Late last month, Michelle Kaufman of the Miami Herald reported Beckham and Miami-based cellphone tycoon Marcelo Claure were in serious negotiations that would land Miami its newest sports team:
Beckham has an option to buy a franchise for a sharply discounted price believed to be $25 million. He has said he plans to exercise that option, and Miami is his top choice. The option expires in December…
Dolphins owner Stephen Ross has also expressed interest in bringing MLS to South Florida.
Meanwhile, a London-based investment group led by Italian financier Alessandro Butini made its pitch for MLS-to-Miami official…
Butini had an exploratory meeting with MLS commissioner Don Garber in New York early this year, and Garber told him a soccer-specific stadium in the right part of the city was paramount for a successful bid. Butini said his plan would include a privately-funded stadium…
He sees Miami Beach or downtown Miami as the best places for a stadium, but has no specific location in mind yet.
New York City FC has been confirmed as the newest MLS franchise, bringing the total number of teams in the league to 20.
Along with Miami, other cities are also pushing to become the home of a new franchise.
Orlando is also being considered a possible destination for an MLS team, after the city approved a deal for a new stadium, per MLSSoccer.com. Atlanta is looking toward expansion as well.
The Southeast is underrepresented as a region by the league. For soccer fans living in Florida, Georgia, Louisiana, the Carolinas, Mississippi, etc., the closest teams to the west are FC Dallas and the Houston Dynamo, while the closest teams to the north are D.C. United and the Philadelphia Union.
There's some debate as to whether Miami would be the right home for an MLS team. The Tampa Bay Mutiny and Miami Fusion were once teams in the league, only to fold due in part to a lack of interest and low attendance. The Fusion called Fort Lauderdale's Lockhart Stadium home and averaged just 11,177 fans in their final season.
With the growth of soccer in the United States and a name like Beckham attached to the team, there could be a soccer resurgence in Miami. The former Los Angeles Galaxy midfielder is one of the biggest names in football. If there's one man who can make the sport thrive in Miami, you'd have to believe Beckham is the guy.