Is KAKA's Re-emergence Proof Of Serie A Decline
First of all, let's make something very clear; Kaka has not taken Serie A by storm since returning to Milan. The Brazilian has made six appearances, scoring and assisting once, during which time the crisis-hit Rossoneri have won just one game. His debut at Torino was a disaster, while his best match ironically was against Barcelona.
Serie A may not be what it was in the 1980s and 90s, but on the playing side it has nothing to envy from its competitors.
If we look at the eight biggest international superpowers (Spain, Italy, Germany, France, Netherlands, England, Brazil and Argentina), only the Premier League supplies more players for these national teams than Serie A. In the last international window, the peninsula provided 39 players to La Liga's 25, the Bundesliga's 20 and Ligue 1's 18.
If we examine the other top World Cup seeds, this trend continues. Serie A has more players in the Uruguay and Colombia squads than any other championship, while over the last 12 months only the Bundesliga and Premier League have delivered more call-ups for Switzerland and Belgium respectively.
Italy's Champions League results have dipped since Inter's 2010 triumph partly because the talent in Serie A is not shamefully monopolised by two or three teams as it is in Spain, Germany and France. It is easy to construct trophy-winning sides when you poach all the best players from your painfully predictable championship. Roma and Fiorentina are both absent from Europe's premier competition, but these clubs with top class stars such as Daniele De Rossi, Miralem Pjanic, Mario Gomez, Giuseppe Rossi and Juan Cuadrado are light-years ahead of their equivalents from every league barring the EPL.
And this season, Napoli have already outplayed and defeated Champions League runners-up Dortmund while Juventus were the better team against Real Madrid at the Bernabeu until Giorgio Chiellini's scandalous red card.
The idea that Serie A is on its knees is a myth.
'SERIE A HAS EVEN MADE GERVINHO LOOK CAPABLE'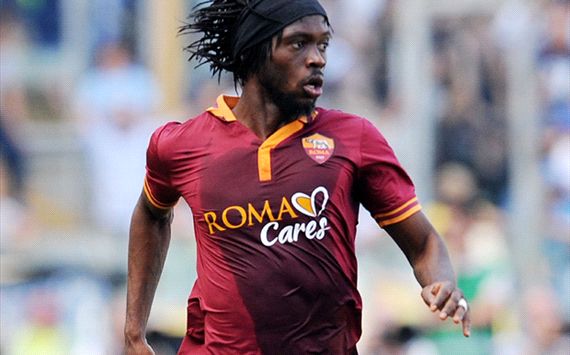 Carlo's right. Kaka hasn't taken Serie A by storm. But in comparison to the unequivocal disaster that was his spell in Madrid, a player who is a shadow of his former self appears able to function again. Kaka hasn't improved. He's simply done what many others have - sought solace in Serie A as their careers stall, and in the process found a league generous to their plight.
Like Kaka, Jose Callejon also departed Real Madrid for Italy and Spanish football was content to let him disappear. He has slotted in without difficulty. Why? Because the overall standard rewards average footballers.
Giuseppe Rossi's injury woes extended over 18 months, with many wondering if he'd be back up to speed in time for the World Cup next year. No problem - he's top scorer in the division. Man City failure Mario Balotelli is a star even in a Milan team that heads closer to oblivion with every season that passes. Hell, even Gervinho looks capable - a player that Mr. Garganese has notoriously criticised before for being a laughing stock. The list goes on.
No-one is claiming that Serie A is 'on its knees', but a moderately exciting match between Fiorentina and Napoli shouldn't be held as definitive proof that all is well. Yes, clubs such as Barcelona, Real Madrid and Chelsea stockpile talent, but they can offer an attractive proposal for players; European advancement, full stadiums, featuring alongside other great players - Serie A, unfortunately, is heading in the opposite direction on all those fronts.
And if the rest of Europe is 'painfully predictable' in comparison to Italy, how is it that they have the joint lowest number of different league winners in the past decade (three) alongside La Liga, and behind the Premier League (four), Bundesliga (five), and Ligue 1 (six)? The same teams are still winning the title - they are just nowhere near as competitive across the continent as they once were.
It'll be the continued pretence that Serie A is as relevant as it once was that will expedite its degeneration.