Free Agent Number 10: SP Hiroki Kuroda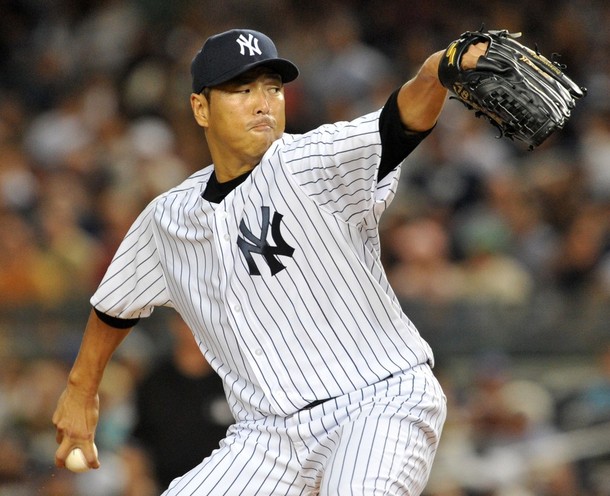 Over the next few weeks here at Full Scale Sports I will be releasing my top-10 MLB free agents and predicting where I think they will be playing baseball during the 2014 MLB season. I will predict which team the players will sign with and tell you why that team is the best fit for the player.
To start the free agent predicting will be starting pitcher Hiroki Kuroda.
During the 2013 season with the New York Yankees Kuroda went 11-13 on the season. The record looks bad but Kuroda finished the season with a good ERA of 3.31. Kuroda pitched 201.1 innings and finished with 150 strikeouts. Kuroda allowed 20 home runs and walked 43 batters. Hitters only hit .249 against Kuroda last season. Kuroda is still a number 2 or 3 starter for most teams in baseball but he is 38 years old so there is some risk for teams looking to sign Kuroda, as he will more than likely look for a multi-year deal.
Now to my prediction.
I do not believe that Kuroda will be resigning with the Yankees. The Yankees need to get younger and signing a 38 year old pitcher is not going to help you get younger. While the Yankees do need pitching they would be better off going out and signing a younger pitcher that is closer to his 20′s and not approaching 40.
There are reports that Kuroda would prefer to either go back to Japan or pitch on the West Coast for a team in California.
The Dodgers are a team that has the money to spend but they have plenty of pitching and I don't believe they would want to sign a guy that is almost 40 though it wouldn't be a surprise if they did. The Dodgers are much like the Yankees and don't need to sign an older pitcher. Kuroda started his major league career with the Dodgers in 2008 and went 41-46 in his 4 years with the Dodgers. Could their be a Dodgers Kuroda reunion, possibly but it doesn't seem likely.
The Padres more than likely won't be a playoff team so its unlikely that Kuroda would sign with a team that most likely won't make it to the playoffs. The Athletics don't really spend money and just doesn't seem like a likely destination for Kuroda.
So the team that is the best fit for Kuroda is the San Francisco Giants. The Giants are a team that would take a chance and sign Kuroda to a 2-year deal. The Giants are the best fit well because they are in California and are team that could use a proven veteran. The Giants starting pitching has been hit-or-miss at times last season. Kuroda would help solidify the Giants rotation and get them back to the playoffs.
Dark Horse team to sign Kuroda: Los Angeles Dodgers.
Follow Zach Curtis on Twitter @ZCurtis89
Facebook.com/FullScaleSports Twitter: @FullScaleSport
Photo Credit: (Photo by Jason Szenes/Getty Images)