Knicks lose fourth straight at home to Rockets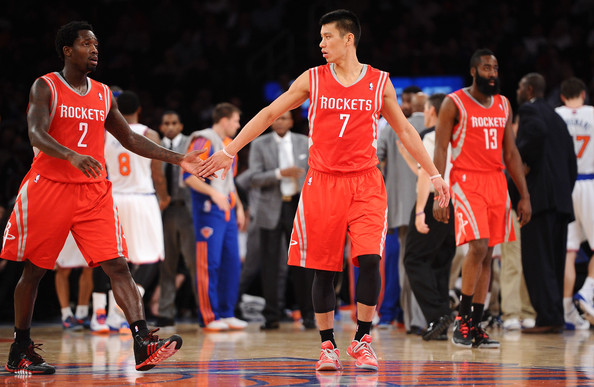 NEW YORK- It came down to a controversial but the New  York Knicks lost their fourth straight home game.
For the second straight night it was Carmelo Anthony leading the way for the Knicks, as he had 45 points, and 10 rebounds. It was also Anthony's three-point attempt that caused controversy with 5 seconds remaining in the game. Anthony received the ball off an inbounds, and was fouled by James Harden, as he attempted a three, which he made, but the refs called the basket off, electing not to give him the continuation.
The other surprise of the night was Knicks center, Andrea Bargnani. Bargnani was coming off a 20 point, 11 rebound performance in a win against the Hawks, and put in 24 points of his own tonight, hitting several key buckets to keep the Knicks in the game. Even more impressive was Bargnani's defense on Houston center Dwight Howard.
Howard was held to just 7 points but did grab 15 rebounds in the game. James Harden returned to the lineup on Thursday after missing Wednesday's game with a bruised left foot, dropping 36 points and moving Jeremy Lin back to the bench. Lin's second return to Madison Square Garden was just as successful as his first, as he had 21 points, 5 rebounds, and 3 assists.
With the loss, the Knicks fall to 3-5 on the season, including four straight losses at home, giving them a 1-4 record at MSG. Meanwhile the Rockets improve to 6-4 on the season, with a 3-2 road record.
The Knicks will host the Hawks on Saturday, looking to end their home losing streak. The Rockets will head back home to host the Denver Nuggets on Saturday.
Follow Mike Pendleton on Twitter @MP2310
Facebook.com/FullScaleSports Twitter:@FullScaleSport
Photo credit: (Maddie Meyer/Getty Images)