Monday Night RAW Results 12/9/13
Monday Night RAW Results
12/9/13
"….and the Slammy Goes too…."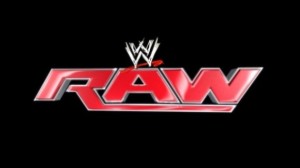 Daniel Bryan defeats Fandango via Pin
Damien Sandow defeats Santino Marella via Pin
The Miz defeats Kofi Kingston via Pin
Rey Mysterio, Big & The Rhodes Brothers defeat The Real Americans, Ryback & Curtis Axel via Pin
Sin Cara defeats Alberto Del Rio via Pin
Brodus Clay defeats Xavier Woods via Pin
CM Punk defeats Dean Ambrose via Pin
Rowan & Harper defeats The Usos via Pin
Natalya defeats Tamina via Submission
It was nice to see Fandango in a useful match for the first time in months.  Daniel Bryan is still more over than ANYONE on the roster and is no longer in the title picture.  Kind of a head scratcher actually.  I am really expecting TLC to point us in the right direction towards not only Royal Rumble, but Wrestlemania.  Fandango and Bryan started off RAW with a very nice match that ended in typical Bryan fashion.  The Wyatt's come on the and ask for Bryan to join them again.
Damien Sandow took care of Santino rather quickly.  Your WELCOME!  The Miz defeated Kofi after trying to leave the ring.
I apologize for this…as I do every week, I review each match as I watch them and unfortunately I did not watch the show live this week and my recording cut out right after the Miz/Kofi match.  I will watch the replay on Saturday, finish my review then do TLC Prediction.