Why Dez Bryant to the Patriots Would Make Sense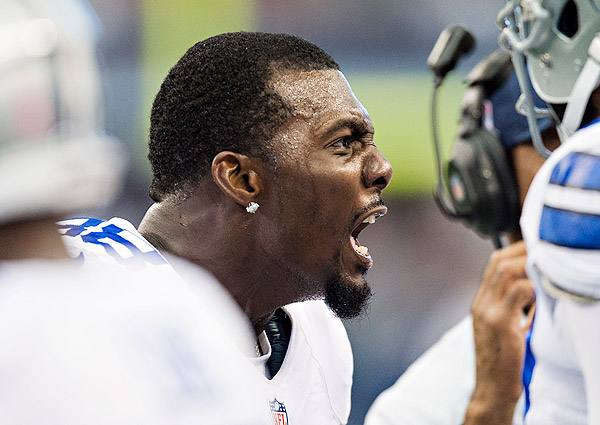 The Patriots of course are looking to add a great outside receiver that will put their team over the top.  Many experts argue that they are one player away from being Super Bowl champions. As you know, Tom Brady isn't getting any younger. It's obvious that a move like this to acquire a top five receiver in the league would make loads of sense for New England.
As for Dallas, many would argue that a move like this would never happen, but in reality, it is very possible.
To begin with, everyone knows about the problems Dez Bryant creates in the locker room. He's one of those players that could only be set straight by a coach like Bill Belichick. Randy Moss had the same issues, then the Patriots made a trade for him and the rest is history. His problems with the other players on the team even his own Quarterback have really played a role into the Cowboys success or lack thereof.
As many know, Cowboys are very tight to the cap and this offseason and will have to make drastic cuts and restructure contracts. Dez Bryant is only scheduled to have a cap hit of roughly $3.9 million this upcoming season, but he is entering the final year of his contract. Now would be the time for Dallas to move him where the compensation in return will be high. Dez will demand top dollar to sign a long-term extension and likely even more if he hits the open market.
Patriots will no doubt have to send Dallas their first round pick in this year's upcoming draft (29th overall) and maybe even throw in someone like undrafted rookie Wide Receiver Kenbrell Thompkins.
With the addition of the young Thompkins to go along with the first rounder, this deal should almost be a no-brainer for both teams. Tony Romo already has a great deal of weapons such as Jason Witten, Demarco Murray, Miles Austin, and Terrance Williams. When you throw in Kenbrell Thompkins and a first round pick that could help the team elsewhere, how could Dallas say no? Not to mention, you're taking a huge disturbance out of the Cowboys locker room.
That is why Dez Bryant to the Patriots makes sense.
Photo Courtesy: (Wesley Hitt/Getty Images)
Follow Frank on twitter: @FrankTank96