Report: Justin Tuck will test free agency this off-season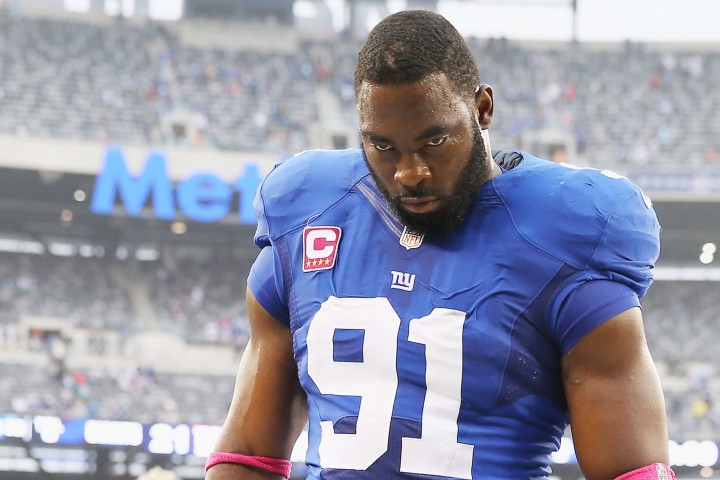 After Super Bowl 48 has concluded and the celebrations have ended, the NFL world will turn to free agency. Soon to be free agent and New York Giants defensive end Justin Tuck, told the New York Post that he will test free agency instead of resigning with the Giants right away.
"I think I'ma pretty good football player, and I'm pretty sure there will be some interest. I will see what the market is for me, I've never been in this situation before, and it's a great opportunity for myself. I would be doing myself a disservice if I didn't see what the market is, and I will."
Shortly after the Giants ended their season with a 7-9 record, Tuck repeatedly stated that he would like to return to the Giants, which may still be the case, but after meeting with Jerry Reese, his tone has changed just a bit. With 11 sacks in 2013, Tuck has proven he's still got it but at 31-years old and battling two straight years of injury, the want from other teams may not be as high as he feels. All signs point to him opting to see what's out there, but with the aforementioned issues, Tuck could cost himself some money.
We will sit down in a couple of weeks and see what happens, but obviously, the Giants are going to do what's best for the Giants, and vice versa with me and my family. I understand where they're coming from and what obstacles they have to overcome this offseason. There's no guarantee, and that's obvious. It's a business, and I understand both sides of it."
Meeting with other teams and learning their price tag for Tuck's services could only make it more complicated if there was ultimately to be a reunion with the Giants.
Follow Mike Pendleton on Twitter @MP2310
Facebook.com/FullScaleSports Twitter:@FullScaleSport
Photo credit: (Getty Images)