VIDEO: Anthony Davis Rejects Kid In Foot Locker Ad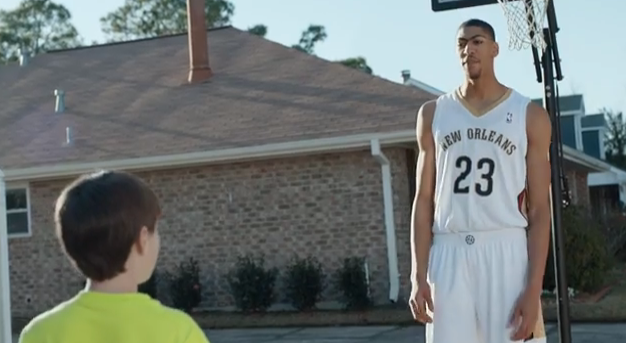 If only Anthony Davis could do this to the coaches that snub his All-Star selection. Watching the Pelicans big man, and NBA's fastest rising star in this hilarious Kids Foot Locker commercial. According to Davis, they're chanting MVP! MVP! MVP!


If Davis' has his way, there'll be plenty of players who will feel the way this kid felt: rejected and quite possibly confused.
Follow Mike Pendleton on Twitter @MP2310
Facebook.com/FullScaleSports Twitter:@FullScaleSport
Photo credit: (Dime Mag)