John Wall asked to be in Dunk Contest and Skills Competition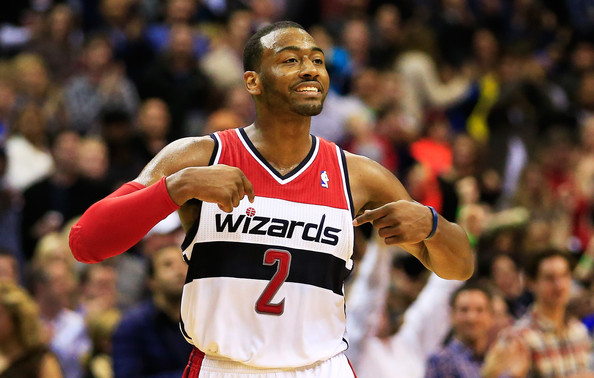 Life is good if you're Washington Wizards point guard John Wall. Not only was Wall selected to his first All-Star Game, but the Wizards are 22-23 and the sixth seed in the Eastern Conference, and now Wall could be headlining many events during All-Star Weekend.
In an interview with J. Michael of CSN Washington, Wall was asked if he was invited to the dunk contest and/or skills competition, and his response should have fans excited.
"Yes, both I'll make decisions tomorrow or sometime next week. They have asked me. I'm not sure. I don't know what I'll do yet. I'm shocked after the news I got tonight so I can't even tell you. "
Wall was close to tears according to his interview with J. Michael, once he found out he was becoming an All-Star and now the fact that he's made it not only has him excited, but should have NBA fans excited. One of most dynamic, explosive, talented point guards could be in both the skills competition and dunk contest.
How would he fair in either contest? Here's some clips of Wall in the Rising Stars game, and Skills Competition.
Wall's Dunk in Rising Stars Game:

Wall showcasing in Skills competition (2011 and 2012)


Follow Mike Pendleton on Twitter @MP2310
Facebook.com/FullScaleSports Twitter:@FullScaleSport
Photo credit: (Rob Carr/Getty Images)