Spurs Sign Shannon Brown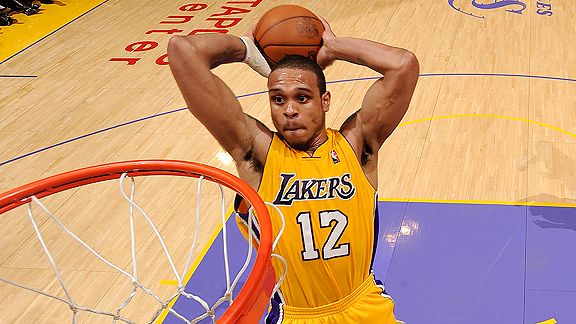 While most people are understandably talking about the Andrew Bynum signing in Indiana, the Spurs — in typical Spurs fashion — made a quiet splash.
You know, one of those moves where somebody will be watching the Spurs next week and ask "When did the Spurs sign him?!"
According to a press release by the Spurs, high-flying guard Shannon Brown is heading to San Antonio on a 10-day contract. G Othyus Jeffers was waived to make room for Brown.
Brown, 28, last played for the Phoenix Suns last season.  During his two-year stint in Phoenix, Brown appeared in 118 (41 starts) of a possible 164 games, and averaged 10.7 ppg in, primarily, a sixth man role.
Before Phoenix, Brown bounced around the league a bit. He was drafted by the Cavaliers, but also spent short stints in Chicago and Charlotte before making a name for himself as an exciting reserve for the Los Angeles Lakers.
With Tony Parker and Manu Ginobili getting nicked up almost every other week, adding some guard depth certainly doesn't hurt the Spurs. Brown adds athleticism, a streaky shot, and a lot of activity on defense. Sometimes that defensive activity puts Brown out of position, but if he can stick with the Spurs, playing under Gregg Popovich will certainly help him cut down on his bad habits.
If things don't work out, then it's not too big of a deal. It's only ten days.
Staff Writer
Follow me on Twitter — @ESPN_Nekias