RAW Results 2/3/14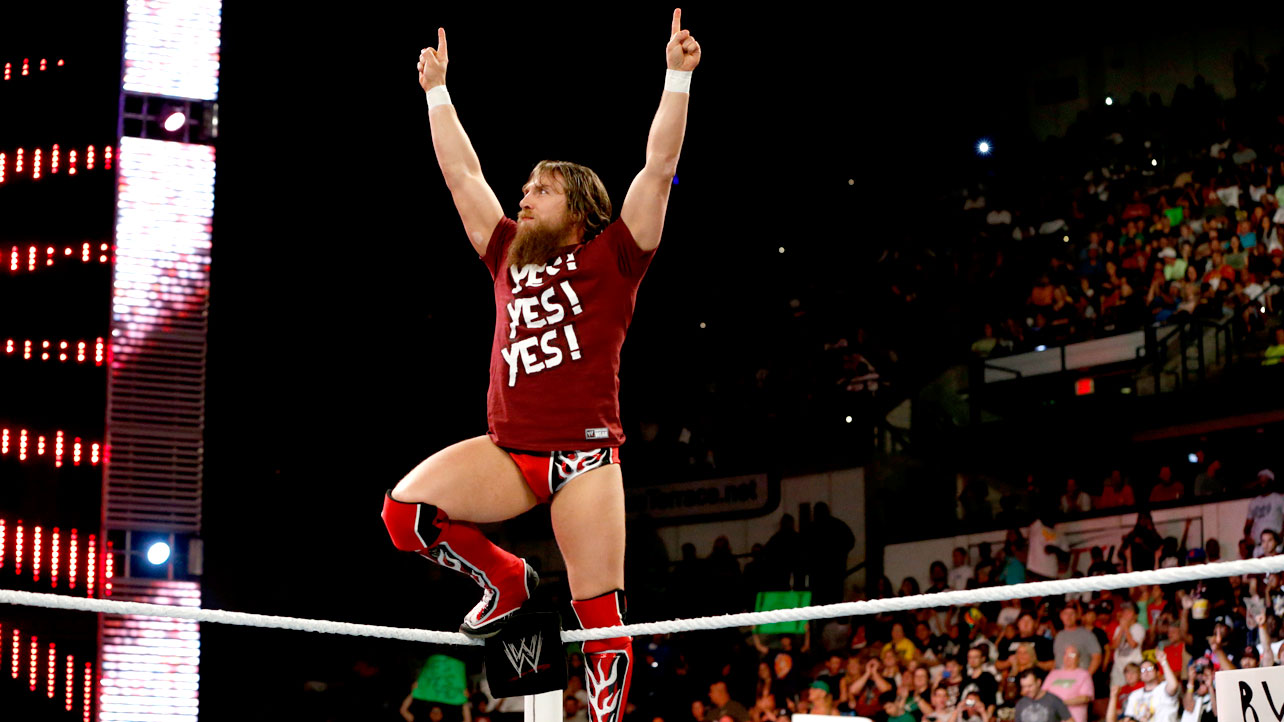 Monday Night RAW Results
2/3/14
"A NEW Face of the WWE???"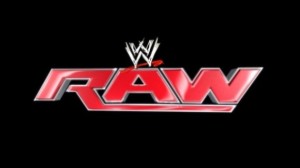 The Shield defeat Big E. Langston, Kofi Kingston & Rey Mysterio via Pin
Christian defeats Jack Swagger via Pin
New Age Outlaws defeat The Rhodes Brothers via Pin
Titus O'Neil defeats Zack Ryder via Pin
Emma defeats Summer Rae in a Dance Off
Sheamus defeats Curtis Axel via Pin
The Wyatt Family defeat Dolph Ziggler, R-Truth & Xavier Woods via Pin
Naomi defeats Aksana via Pin
Daniel Bryan defeats Randy Orton via Pin
The Shield get a victory, albeit while teasing dissension again between Roman Reigns and Dean Ambrose.   Speaking of Ambrose, he IS still the US Champion even though he hasn't defended the title in over 3 months.  Reigns had a monster, jumping clothesline on Rey that nearly took his head off.  That was the one real highlight of this match besides the ending Ambrose/Reigns confrontation.  Reigns wound up busted open somehow, I suspect in his grappling with Big E.
The Outlaws won in a great cage match.  I love the fact that the announcers mention the fact that HHH's boys got their shot because of that very reason.  Story line or truth?  Both.  These guys are back in a ring for some closure actually.  They left not on their own terms many years ago and see this a bit of one final run, similar to Batista.  If they weren't close to HHH, I'm sure they wouldn't of gotten the opportunity, but Vince/HHH aren't dumb.  They still get a pop from the crowd and they are willing to put talent over.  Win, win, win!  Cody took a monster bump from the top of the cage doing a moonsault  that would make Kurt Angle proud.  Ultimately, this lead to the loss with it not being landed on the legal man, Fameasser, Loss.
Christian defeated Jack Swagger after an Unprettier.  WWE is teasing a split between Cesaro and Swagger through Zeb Coulter.  Titus O'Neil beat Ryder in his first singles match since his heel turn on Smackdown last week.  Amazing finisher on Zack!  I'm all for fun, but that was a BRUTAL dance off!  Sheamus beat Curtis Axel in not so quick fashion, with Axel working on Sheamus' repaired shoulder.  A tease of Sheamus vs Ryback???  The Wyatt Family took out Ziggler, Truth & Woods in fairly quick fashion.  Aksana legitimately kneed Naomi in the eye in their match.  Naomi is a tough girl and tried to be a pro even with the pain and still went through the finish and the after match activities.  I'm tough on the Divas, but I like watching her wrestle.  She is very athletic and innovative.
Well, it's safe to say that WWE has heard the Universe.  He is back in the main event on RAW.  Bryan and Orton renewed their feud tonight and got lots of time to showcase a great bout.  Bryan dominated most of early and middle part of this match with a flurry of his normal kicks and high flying aerial moves, but Orton carried the rest of it until the end with trades back and forth.  Orton focuses on Daniel's "injured" arm.  Corporate Kane comes out to interfere, but Bryan turns it around and comes out victorious, CLEAN!  This was a 25+ minute RAW match which is rarely ever seen, especially for a singles match.  Great, great, great match to end RAW even with the ending taking Bryan out.
As to be expected, we had NUMEROUS CM Punk chants after his departure from the company last week.  Vince McMahon is a great business man and the BEST promoter and will spin this feud one way or another.  No John Cena?  He was pulled from some shows after an eye injury.  Swollen shut from all the photos on Twitter.  Great Main Event, decent rest of show, B-.