Pro Football Hall of Fame Class of 2014 Announced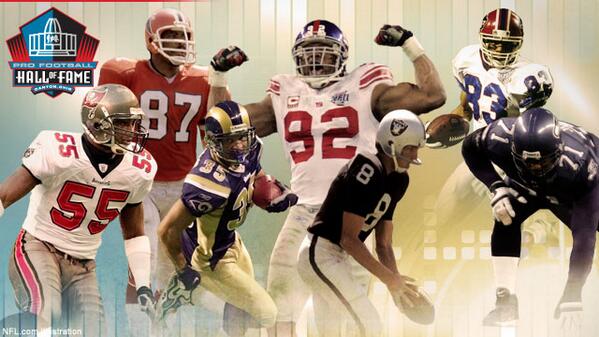 NEW YORK, NY- With the big game only hours away, the Pro Football Hall of Fame announced the inductees for the 2014 class at Saturday night's 3rd annual NFL Honors, held at Radio City Music Hall in New York City.
A total of seven NFL greats were chosen by the Hall of Fame voters after approximately eight long hours of deliberation.
Here is the complete list of the Hall of Fame Class of 2014!
1. Derrick Brooks
2. Andre Reed
3. Walter Jones
4. Claude Humphrey
5. Aeneas Williams
6. Ray Guy
7. Michael Strahan
Notably, Guy became the first punter chosen to be enshrined into the Hall of Fame.
The enshrinement ceremony will be held on August 2, in Canton, Ohio.
PHOTO: NFL Network
Follow FullScaleSports on Twitter! @FullScaleSport