Bobcats GM Says Cody Zeller Reminds Him Of LaMarcus Aldridge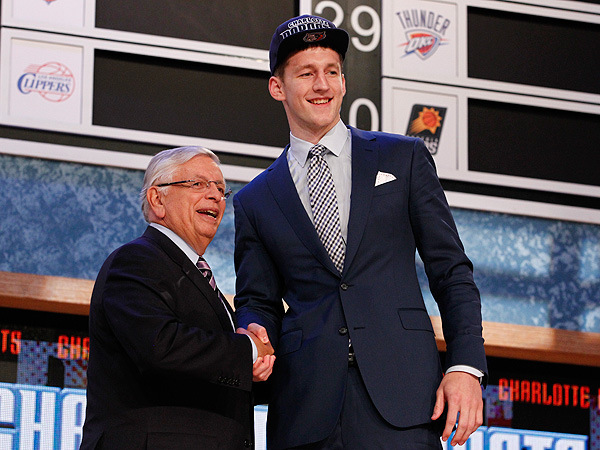 Cody Zeller is coming into a situation where he'll be able to display his entire skill set. At Indiana, he wasn't allowed to show his outside game.
After signing Al Jefferson, Zeller will be free to step outside and utilize his entire offensive package. Bobcats general manager Rich Cho is so excited about Zeller that he believes the rookie can be similar to a LaMarcus Aldridge.
Cho said the NBA player Zeller reminds him of most is Portland Trail Blazer LaMarcus Aldridge….

"He's a pretty unique player with his size – a legit 7-foot – and he can run as well as any 7-footer out there. He can hit a perimeter shot; 18-20 feet and out beyond the arc. He has a very, very high basketball IQ."
Talk about adding pressure to the rookie.