Tyson Chandler Has Been Working On His Jumper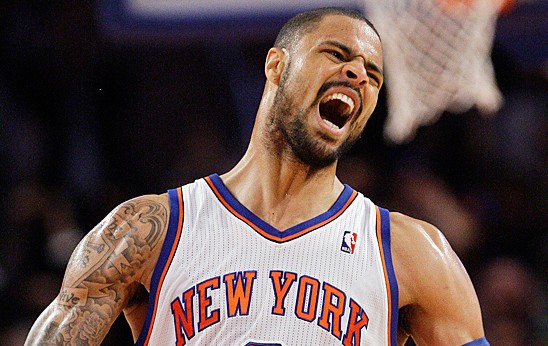 Finally some Knicks news that doesn't involve Carmelo Anthony nor J.R. Smith.
Knicks big man Tyson Chandler spent the summer working on his jump shot.
Chandler has worked on the jumper all offseason. He declined to attend Hakeem Olajuwon's big man camp, feeling the jumper is more important in the modern-day game than scoring in the post. "I think it can be deadly," he said. "If you can knock down that mid-range jump shot, it exploits a lot of bigs, makes them come away from the basket where they're not comfortable."
It's always good to see athletes expand their game but why did it take 12 seasons?
Follow Mark Gunnels @RealMarkGunnels
Facebook.com/FullScaleSports
Twitter: @FullScaleSport