Roy fined $10,000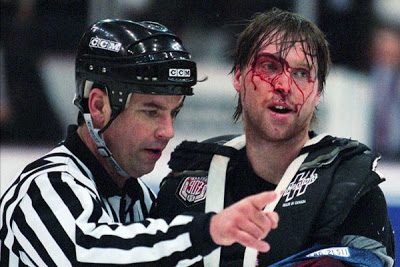 Colorado Avalanche head coach Patrick Roy was handed a fine by the NHL of $10,000. He is fined for is actions at the end of the game against the Anaheim Ducks in Denver on Wednesday, October 2nd.
"Roy's actions at the conclusion of the game were irresponsible," said NHL Senior Executive Vice President of Hockey Operations Colin Campbell. "One of the responsibilities of an NHL coach is to help defuse volatile situations on the bench."
The fine money goes to the NHL Foundation.
Photo Credit: www.greatesthockeylegends.com