Matt Harvey to undergo Tommy John surgery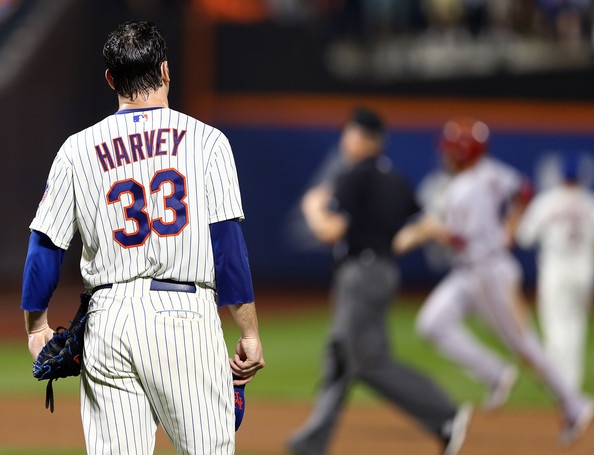 Matt Harvey wanted to go the rest and rehab approach after injuring his elbow in late August. This route did not work for Harvey, and he has elected for Tommy John Surgery. Dr. James Andrews will execute the surgery later this month.
The surgery will likely cause him to miss the entire 2014 season.
The Mets pitching this year was already weak, and this will be a very costly injury for the team.
Harvey was on path for a Cy Young year before injuring his elbow. He had a 2.27 ERA, 0.93 WHIP and 191 Strikeouts.
After further consultation with docs, Matt Harvey has elected to have surgery to repair a partial tear of the ulnar collateral ligament…. — New York Mets (@Mets) October 4, 2013
Follow Harrison Malkin on Twitter @HarrisonSports1
Photo credit: ( Elsa/Getty Images North America)
Facebook.com/FullScaleSports Twitter:@FullScaleSport