Teen Bride Splits From Her Older Husband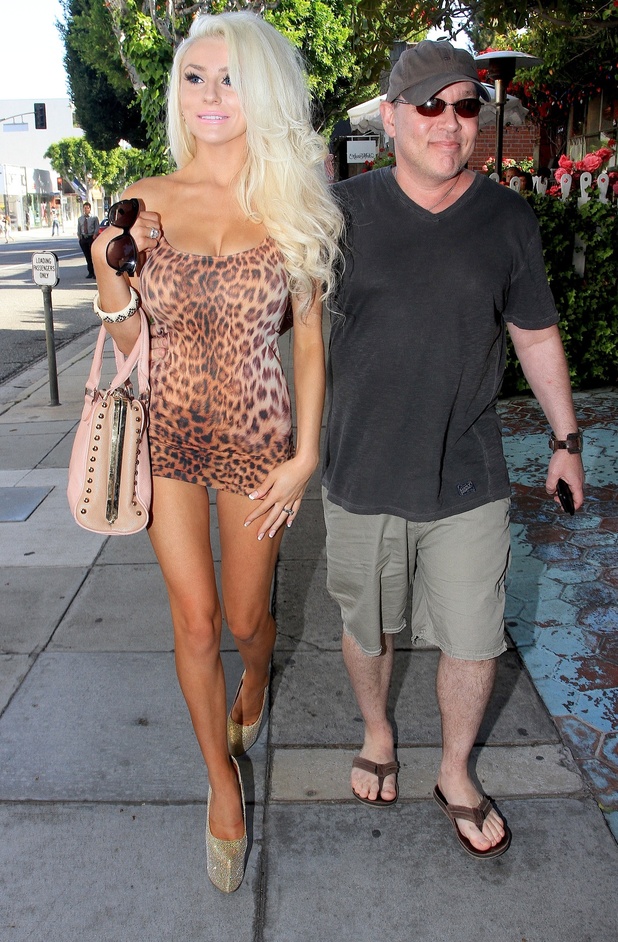 Controversial couple Courtney Stodden (19) and Doug Hutchinson (53) have announced they are planning on divorce after two years of marriage.
"After two and a half years of marriage, Courtney and Doug have decided to become legally separated. Courtney was married at a young age. Now, at 19, she's interested in exploring life as an unmarried single young adult – with the freedom to explore her independence." Stodden's rep.
But even though the couple have split, they remain living in the same house because both Stodden and Hutchinson want to stay a part of their beloved dog, Dourtney's life. Doug Hutchinson will also continue to manage Stodden's musical career.
The couple put out this joint statement, "We love each other very much, want for each other's happiness, and will continue being the best of friends for life."
Recently, Courtney Stodden has been seen partying in Hollywood with her group of friends.
Follow me! @AshWilke