Big Ben Requesting to be out of Pittsburgh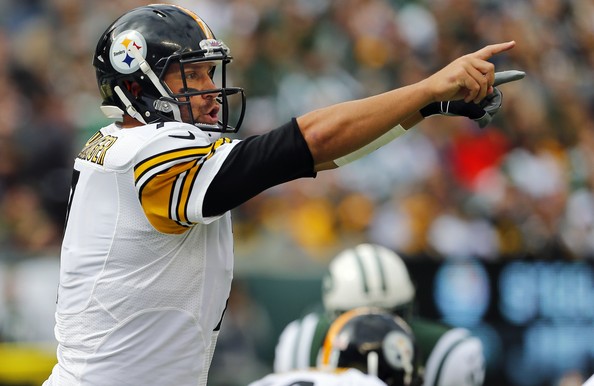 Pittsburgh, PA— When Ben Roethlisberger orchestrated a game-winning drive, capped off with a touchdown strike in the back of the end zone to Santonio Holmes, winning his 2nd super bowl in 4 years, it was hard to imagine any one else taking snaps for the Steelers.
But next year, Steelers fans may have to see the unimaginable, as the 31-year-old out of Miami, Ohio is asking the front office to trade him in the offseason.
Big Ben is "incredibly frustrated" with the way the organization is going according to NFL Media Insider, Ian Rapport.
There was a lot of talk last year of how Big Ben was frustrated with the way the offense was running under Todd Haley the offensive coordinator. The Steelers picked up the phone to a few trade offers for Big Ben but decided to go with their 2 time super bowl winner.
Now Big Ben is clearly frustrated with the entire organization, not just Todd Haley. Steelers are just a few years removed from a Super Bowl appearance, losing to Aaron Rodgers in the Green Bay Packers 31-25 in 2010.
Steelers will reportedly listen as they did last year, but it is very unlikely they will end up trading their franchise quarterback. They may look into restructuring his contract to make both sides coexist a little longer, as Big Ben is expected to make 12.1 million next season.
Still if the Steelers were to trade their quarterback who has taken snaps in Pittsburgh for 10 years now, this would be the best year for it. The Steelers are likely to land a top 10 pick in a draft that is loaded with quarterback talent much like the one in 2004 when Ben was drafted.
If he is truly on the trade block, several teams will call. Likely destinations could be Minnesota who just acquired Josh Freeman but need a franchise quarterback. Houston Texans despite having Case Keenum could be a solid fit, at the very least make it a Quarterback battle.
But the most intriguing fit of them all is the Arizona Cardinals, and Bruce Arians. Bruce and Ben developed a very close relationship in Pittsburgh and it would be perfect scenario for both sides.
It will be difficult to imagine someone else taking snaps in Pittsburgh, but as we know NFL is a business and if both sides are not happy, changes are made.
Follow me n Twitter: @jacksonshane3
Facebook.com/FullScaleSports
Twitter: @FullScaleSport
Photo Credit: (Rich Shultz/Getty Images)