Russell Westbrook "Not Sure" If He'll Be Ready For Season Opener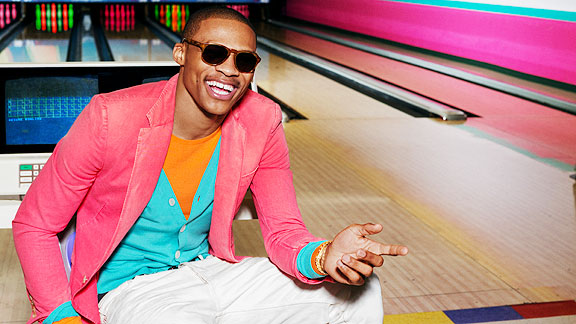 During the midst of the Dwyane Wade-Kevin Durant beef, everybody has forgotten about Russell Westbrook. The 3-time all-star has been rehabbing in efforts of returning for the start of the season.
Today was the Thunder's media day and Westbrook spoke on if he'll be ready for the season opener.
When asked specifically whether he'll be back for the regular season opener on Oct. 30, Westbrook said "I'm not sure."

"I just wake up in the morning, get to my rehab and then go back to sleep and do it all over again," Westbrook said. "I just take it one day at a time, man, and try not to look ahead. When something like this happens you have to take it slow. I mean, there's no need for me to rush into looking ahead on the schedule or anything like that. Just take it one day at a time and try to find a way to get back."

Westbrook and Thunder general manager Sam Presti expressed similar sentiments earlier this week to The Oklahoman, and Westbrook's statements Friday reinforced those statements more than shed any more light on when the All-Star point guard will make his 2013-14 debut.
Kevin Durant and the Thunder are hoping they get Westbrook back as soon as possible. Everybody saw how much they struggled in the playoffs without him.
Follow Mark Gunnels @RealMarkGunnels
Facebook.com/FullScaleSports
Twitter: @FullScaleSport